iPhone 5 Battery Capacity Revealed
Apple might offer their customers iPhone 5 longer battery life. At least, spy photos show that the next smartphone will get a thinner battery with improved capacity. We are speaking about 3.8V, 1440 mAh battery revealed on the pictures by 9to5Mac site.
Lately we have seen a lot of leaked parts of the next iOS smartphone. Pictures have been revealed online, and finally we are almost ready to match the puzzle pieces and see the real picture of what the new Apple device might be like.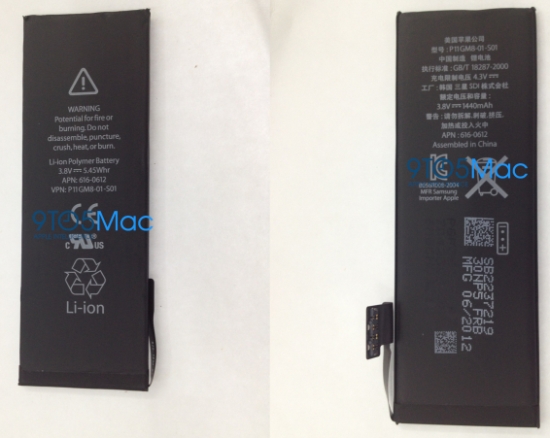 Longer Battery Life?
So far we have only heard about the new battery. At the same time we saw LCD parts of the next smartphone and some of its internal components. The best leaks 2012 include the back plates of the gadget and pictures that show us that the next generation iPhone 5 battery capacity will be higher than iPhone 4S battery power.
This device is going to be thinner than the previous model. It will have a mini dock connector and longer battery life. The new pictures reveal the new iPhone 5 battery capacity of 1440 mAh. This is 10 mAh more than on the previous model 4S and 20 mAh more than on the iPhone 4. Its voltage is 3.8 which is 0.1 up from the two previous models of Apple smartphones. The photos were examined by iFixYouri.
Some Facts
The labeling states that the detail was created in June, 2012. It means that the iPhone 5 longer battery life can be a reality; as such production date is on schedule for the new device component manufacturing.
Even with the increase in wHr from 5.3 and 5.25 to 5.45 we see that the iPhone 5 battery capacity jump is not that big comparing it to the earlier gadgets.
September is getting closer. This is when Apple is expected to announce its next-generation smartphone. Soon we'll know all the real facts about the next iDevice. Till then you can take a look at the iPhone 5 photos.