iPhone 5 Battery Performance Tests
The Apple iPhone 5 models, 16GB, 32GB and 64GB, have a lot of pros. The new device is the fastest iPhone. It has a 4-inch screen and improved color accuracy. It supports LTE connection. It has improved quality of phone calls and a lot of other great features along with awesome built-in applications, iOS 6 firmware, 3D graphics, etc.
Still the new handset is not perfect. While Apple promised users to develop a device with a better battery performance, iPhone 5 battery has a lot of cons which we will cover in this article. Sadly, the battery cannot boast amazing life for cellular calling and many other things.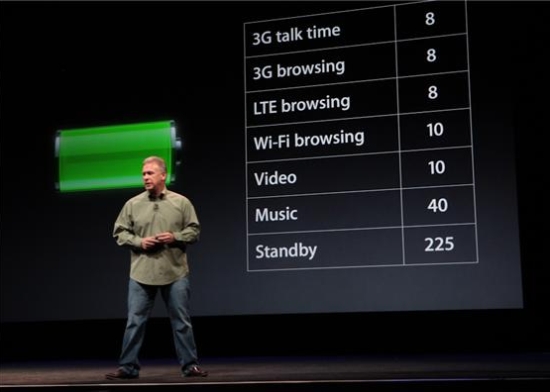 About iPhone 5 Battery
Actually, the sixth-gen smartphone by Apple has a similar battery to its predecessor iPhone 4S. Of course, the Cupertino-based giant assured that it had improved the battery's life and capacity, still this product cannot be called perfect.
Why is battery performance especially important for iPhone 5? This handset has a lot of great tools, including mapping, taking pictures, making calls and searching for information. Imagine that you are waiting for an important call, but your battery dies and you miss it. Or you travel using Maps app and the gadget turns off leaving you out in the middle of nowhere. There can be a lot of situations when you require a long battery life. So let's see how good the iPhone 5 battery is.
Internet and Battery Life
According to Apple, its iPhone 5 battery can work up to eight hours when users are connected to 3G/4G internet or LTE network. This can be true for you only if you have a very strong signal. Otherwise your smartphone will die much quicker [in 4.5-5 hours] struggling to keep the signal.
As for Wi-Fi internet, the new iPhone 5 should achieve up to 10 hours of such connection. Sadly these numbers are hard to get. The Verizon iPhone 5 battery can support Wi-Fi connection for about 6.5 hours if the cellular antenna is on. Once you turn it off, your device is able to run for 8.5 hours.
Voice and Video Calling, Playback
The iPhone 5 battery promises eight hours of calling time, however it can hit only slightly above 6 hours. FaceTime video calling hits even less, just 3 hours.
If you like to record video via the handset you will be able to enjoy 2.5 hours of continuous video recording on iPhone 5. As for the playback, the sixth-generation smartphone can boast up to 11 hours of video playback and about 37 hours of audio playback.
How Long It Takes to Recharge iPhone 5 Battery
If your device is dead you will need about 2 hours and 20 minutes to recharge it.