iPhone 5C R-SIM 8 Unlock for iOS 7 Version [Instruction]
Here is how you should use R-Sim to unlock iOS 7 and communicate freely on any network of your choice. There is no need to stay locked to one carrier only when there are so many mobile operators with best pricing and data packages you could save on.
Users who have CDMA iPhone 5C model or iPhone 5 locked to AT&T (or other carrier) can now unlock their device running iOS 7 with the new R-SIM 8 method. It has been created to support 128K Nano SIM cards as well and the latest mobile firmware for "fruit" devices.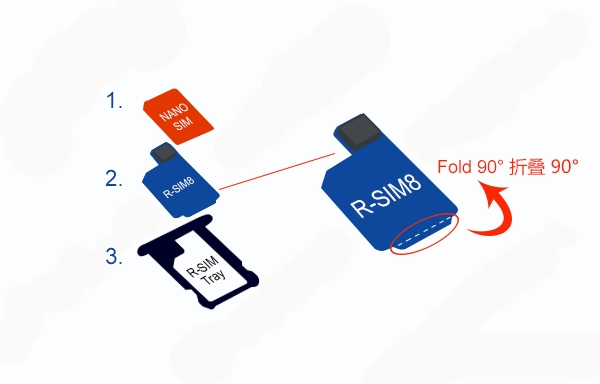 R-Sim 8 iOS 7 Unlocking Eligibility
Just like R-SIM 7 the 8th edition is easy to apply. It is smart and can tell you which carrier to choose or let you add your mobile operator code number in case it is not present in the list of carriers.
Users with iOS 7 iPhone 5C and 5/4S should have an activated device in order to unlock. The 4S model should have the Nano SIM. The instruction below is devoted to using 3G SIMs for unlock.
How to Unlock iOS 7 R-Sim Method
Step 1. Users who have a CDMA iPhone locked to Softbank, Sprint, Verizon have to install the active patch 128K Nano 3G for iOS 7. If you have other version of the smartphone, don't install this program.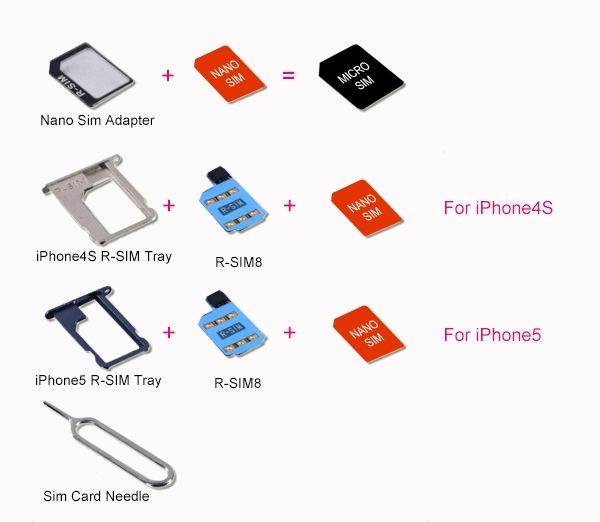 Step 2. Take your R-SIM 8 card [the front side is blue and the back is yellow] and insert it together with your SIM.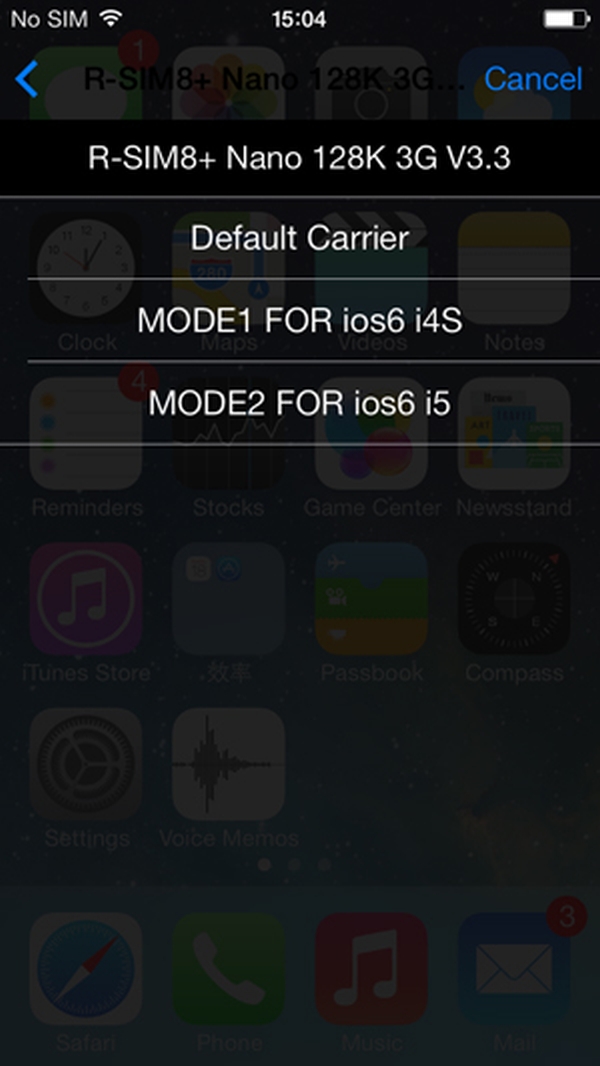 Step 3. You should now type the following message: "iPhone5 MODE2 FOR Ios6 i5 click" or "4S click MODE1 FOR iOS6 i4S" and press on the screen that let's you choose your carrier.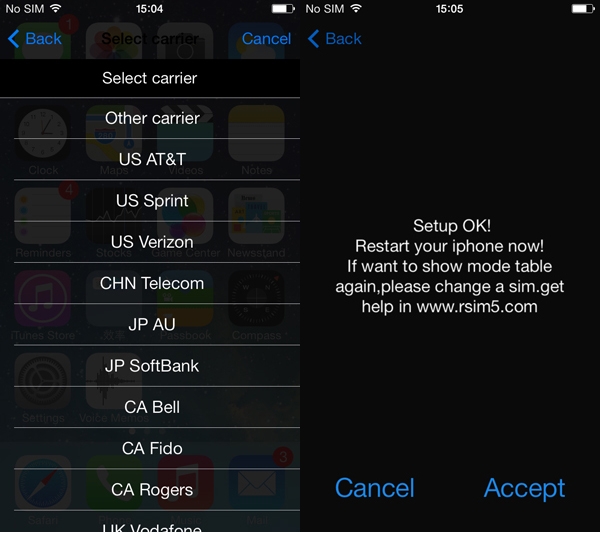 Step 4. Select your carrier [for example, if you have iPhone locked to Sprint you should choose US Sprint, if your device is locked to Three Hutchison you need to choose Three etc.] and choose "accept" option. Restart your gadget and the signal should appear.
Note: If you don't know the carrier you should run IMEI checker to know what carrier your device is originally locked to.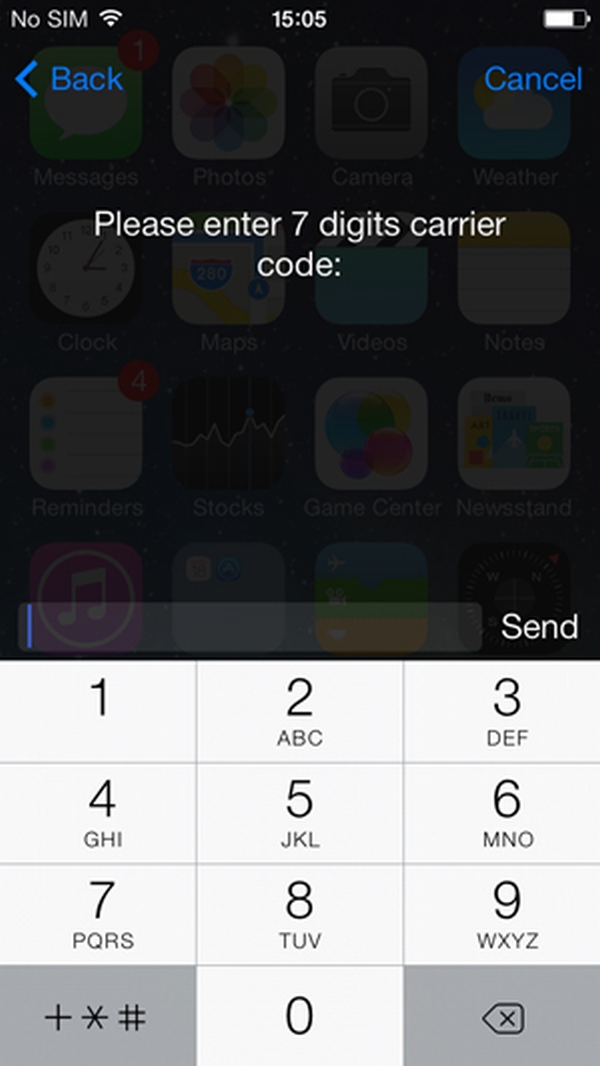 Step 5. If your carrier is not shown in the list, you should press on "Other carrier" option and add your carrier's code manually [7 digits]. Press on "Send" option and choose "Accept". Restart your phone and you will get the signal.
Step 6. Now your iPhone 4S / 5 is unlocked with R-SIM 8.
There is no need to re-unlock your gadget each time your restart it. But if you decide to change the SIM card you'll have to perform R-SIM unlock again.
If you agree to buy it follow the link.
Notes:
1) You can easily change your carrier or set default operator in case you made a mistake while selecting it. To do so, launch Settings – Phone and find SIM card app. You will be able to choose carrier and edit IMSI. You can choose "Get Carrier Code" to use by default and press "Accept." Also you can write the right code of your carrier finding it in IMSI list.Restart the device and insert another SIM you wish to use along with R-SIM 8 Gold to get the signal.
2) You can set Internet by going to Settings – General – Cellular and selecting Cellular Data. Use your SIM card provider's parameters.
What to Do if R-Sim 8 Unlock Not Working
It could happen that you are unable to unlock your iPhone with iOS 7 this hardware method. Is there another way to perform iPhone unlock? Of course, there is. You can always unlock smartphone by IMEI code. This service supports ALL iPhone models, iOS versions and basebands.
You should find a reliable company and order your iPhone unlocking. This service is distant. You should know your carrier name and IMEI number of your handset to apply. The whole procedure is fast and 100% safe. You will receive email confirmation and further instructions after the status of your iPhone is changed to "unlocked."
Follow the instructions [plug in the handset to your computer and launch iTunes] and your iDevice will be forever unlocked. You will be able to switch between carriers, change SIM cards, update mobile firmware / baseband and stay unlocked.