iPhone 5S Touch ID Specs: Awesome Features
The new iPhone model gets some long-awaited features. Rumors about a fingerprint scanner were roaming the web for quite a while and we can now provide you with more information on iPhone 5S Touch ID specs confirmed by Apple.
The device gets the powerful A7 processor. It's the first handset that features a 64-bit chip that still supports all 32-bit games and applications. It also has a new camera, a lot of awesome features brought with iOS 7 and the Touch ID. This innovation is the thing we want to discuss in this post. iPhone 5C doesn't have such feature, only 5S model can proud with this new option.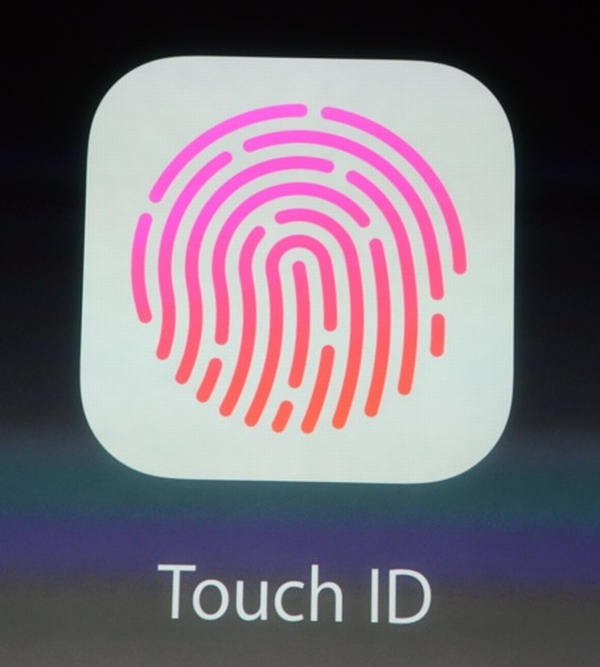 About the Touch ID in iPhone 5S
Your iDevice will be securely protected with this Touch ID option. It allows simple yet secure iPhone unlock with one touch. The fingerprint sensor is built right into Home button. Press on it and the handset will be unlocked giving you access to your content.
The new component's work is reliable on the laser cut sapphire crystal which doesn't get scratched after regular finger-swiping. It makes a good picture of user's fingerprint thanks to the 170-microns-thin touch sensor with a 500 ppi resolution and analyzes this image to deliver correct readings from 360 degree view. It is very easy to use. You touch your Home button and the device recognizes your fingerprint and unlocks itself.
It can also be used to make purchases of iOS games / apps / books.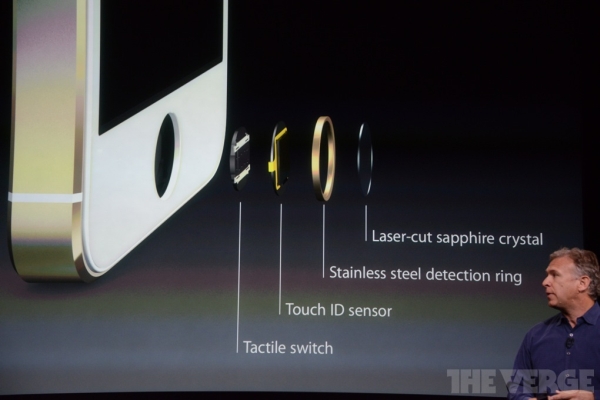 Secure Protection
When you buy iPhone 5S you can easily set up the Touch ID so that it knows your fingerprint by scanning the sub-epidermal skin layers and can replace your passcode. Don't worry about phone's battery life. It is preserved since the sensor isn't activated all the time. It works only when you touch the button to unlock the handset.
All the information about your fingerprint is securely encrypted and kept inside iPhone 5S your powerful processor. It is not stored in iCloud or on the Cupertino company's servers meaning no one can access it. Anyone who will steal or find your lost handset won't be able to access it without your fingerprint.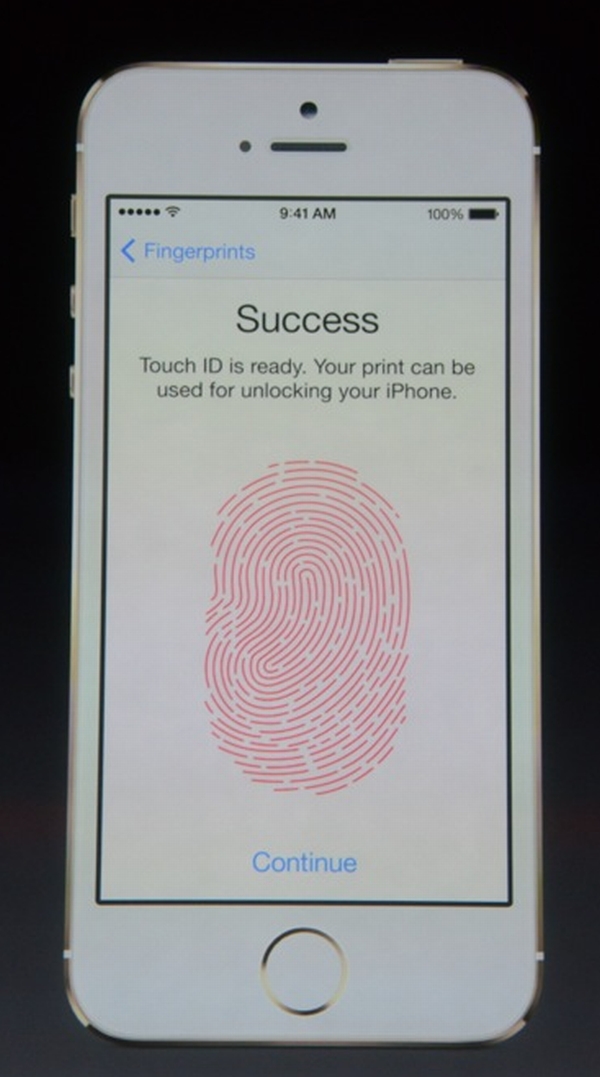 Isn't it cool?