How to Make iPhone 6s GIF Photo from Live Photos
A lot of users were waiting for the new generation iPhone 6s and iPhone 6s Plus release date because of the great Live Photos feature that is not available on previous Apple smartphones [here is how to delete iPhone photos permanently guide]. Did you know that you can turn your live image into iPhone 6s GIF photo? There are tools that let you make this happen without issues.
It's true that images you create through Live Photos option are incredible. Users like to share the terrific short videos with friends however only some owners can view them alive since this iOS 9 feature is not supported by all handsets. Follow our iPhone save GIF image guide and you'll be able to send GIFs instead of still pictures to those whose gadget doesn't support the Live Photo option.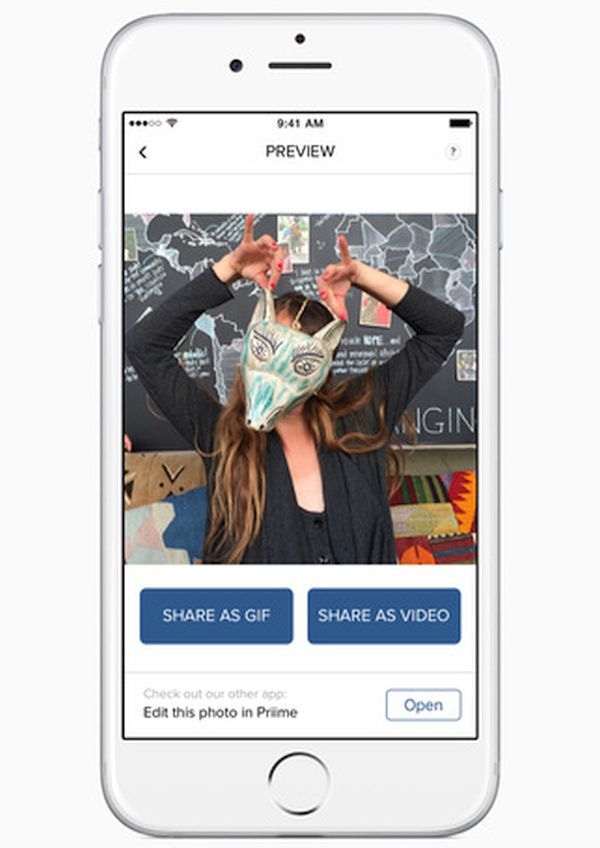 iPhone 6s LIVE Photos GIF Creation Instruction
Step 1. There is a program Live GIF you can use for turning Live into GIF images [the program costs $1.99 so unfortunately it is not free of charge]. You can download it here.
Step 2. Install the tool.
Step 3. Launch it. You will see all your Live images.
Step 4. Choose any photo and turn it into a GIF image by tapping on the photograph and selecting 'Share as GIF' feature.
Step 5. Once the image is turned into a GIF you can share it right from your Live GIF program through email and iMessage app. You can also upload your creations to social network [learn how to share Live Photos on your iPhone].
Step 6. It is also possible to make videos from your Live images using the same Live GIF tool.
While the program is easy-to-use and can truly help you share the most impressive moments of your life with those who don't have an opportunity to view Live photographs – it costs money and this is its main drawback. Maybe there will be another free option in the future users can get.