iPhone Lock Screen Split Jailbreak App LockScreen Invert
If you are jailbroken you can use iPhone tweaks that add new options to your iDevice. For example, wishing to get the iPhone lock screen split option can be achieved once you install LockScreen Invert application. It can easily split the lockscreen into 2 sections and allow you taking benefits of both of them.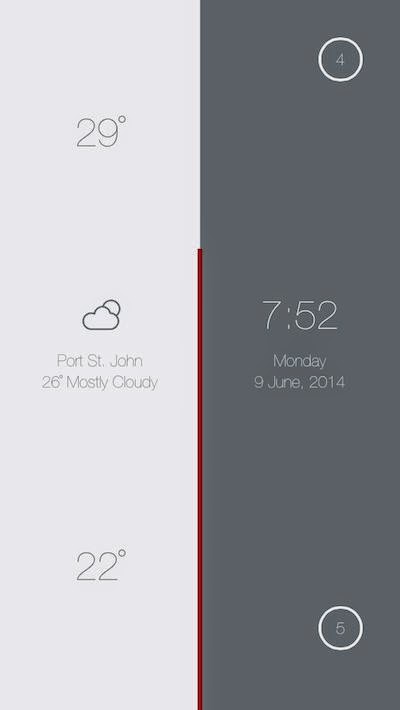 The app is simple yet it can be handy if you like nice split graphic and different settings. Once you install this iPhone lockscreen inverted app you will see the weather forecast in one half and notifications on the other half. There will be a line in the middle of your screen just like the split option rumored to appear in iOS 8. The tweak shows iPhone battery life. If the gadget is fully charged the line will be solid. If the battery dies the line will fall.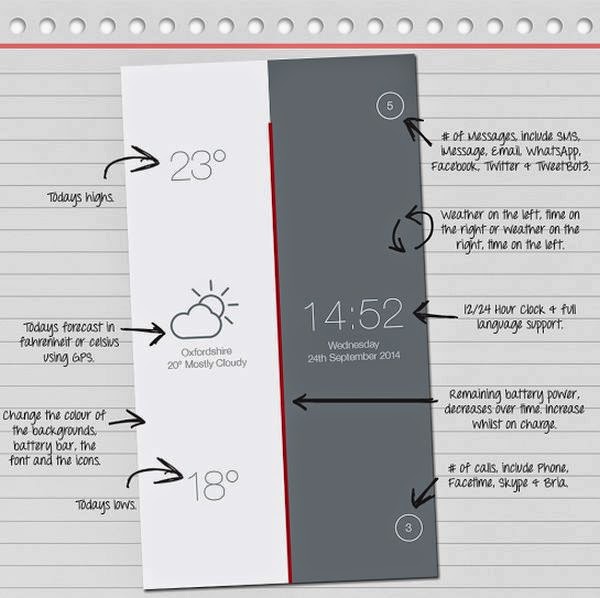 iPhone lockscreen tweaks for iOS 7 allows seeing different options on one screen. This is even better than multitasking as everything is displayed on one screen at the same time. In LockScreen Invert app, you get different information about your iDevice. Besides, you can customize this application adjusting its features to your tastes.
Play with settings and make this app better once you purchase it from Cydia [the price is $1.49]. There are a lot of other useful iPhone lockscreen tweaks 2014 you can get. Hackers are doing great job developing new programs for iOS 7 and you have plenty of time to download the tweaks before iOS 8 is released.