You Can Now Jailbreak iOS 7.1.1 iPhone / iPad on Mac / Win [Untethered]
Pangu hackers from China have updated their Pangu iOS 7.1.1 untethered jailbreak for Mac users. This program was previously available to Windows users only and it came with Chinese language, while now you can enjoy the English version of the only public exploit for version 7.1.1.
iPhone, iPod touch and iPad users can download 7.1.1 jailbreak for Mac and Windows from the official site. Hackers assure their minor update also solves some problems discovered in the program designed for PC owners.
The untethered jailbreak for iOS 7.1.1 has made a lot of people happy and some famous hackers upset. For example, i0n1c says he is not happy since the Chinese hackers used his exploit. Another hacker, BlackGeek says he wishes to release his tool for iOS 8 beta jailbreak using Pangu creation.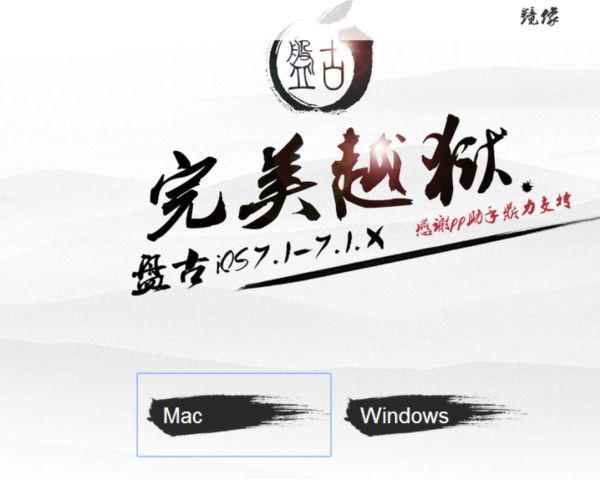 Version 1.1 can help you jailbreak either iOS 7.1 or 7.1.1 iDevice. The program should work on all iPhones starting from iPhone 4 and up to 5S, iPod touch 5G and iPads beginning with iPad 2. As Chinese team notes, their update stops using i0n1c exploit and begins using another bug leak.
If you are not afraid of risking [the exploit used in this update is not known while previous i0n1c hole was safe to use] you can download iOS 7.1.1 jailbreak on Mac and test it on your iDevice.
It's your decision. The program works good, as users note, and is simple to follow as you will get on-screen instructions after you launch the .exe file. Just create a backup of your gadget in case anything goes wrong and enjoy staying jailbroken!