How To Jailbreak iPhone on Mountain Lion Using Redsn0w 0.9.14b2
I'm sure that all Apple followers know that Cupertino company has recently launched new OS and here I'll show you how to jailbreak iPhone on OS X Mountain Lion using Redsn0w 0.9.14b2 which was specially updated for this OS.
We have already written you that you can run Redsn0w on Mountain Lion without any issues but we didn't show you how to use it. So I decided to fix this problem.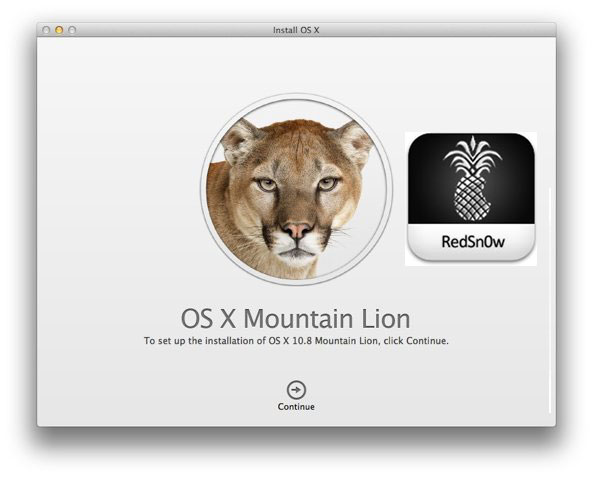 The tutorial guide is very simple and works not only on iPhone but on other iOS devices such as iPad and iPod Touch, so follow steps below and enjoy your jailbroken iGadget. However I have to inform you that as was reported by iPhone Dev Team after you run Redsn0w you need to use the new Ctrl-Click-Open security bypass the first time you run it after downloading.
How to Jailbreak iPhone on OS X Mountain Lion
Step 1. As you may guess you need to download Redsn0w 0.9.14b2 first, so go here and do this using direct links.
Step 2. Unzip the file and go to the folder where you have it.
Note: The following step is the most important in this tutorial guide to jailbreak iPhone on Mountain Lion, so be attentive.
Step 3. To run Redsn0w on OS X Mountain Lion for the first time you need to bypass the new security feature: holding Ctrl click on Redsn0w icon and choose Open from the popping up menu.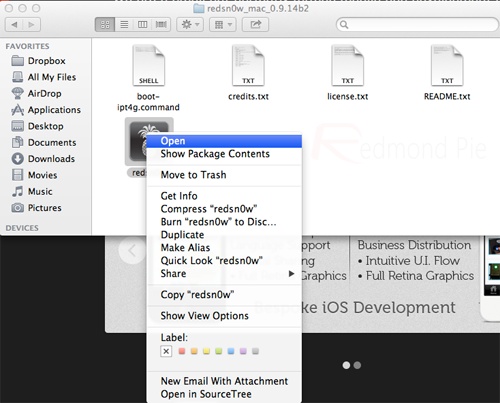 Step 4. Connect your iPhone (iPad, iPod Touch) to the computer and make sure that the tool indicates your gadget right, then ckick Jailbreak button.
Step 5. Now just follow on screen instructions and make sure that you enter DFU mode to jailbreak iPhone on Mountain Lion and install Cydia in a proper way.
Step 6. Wait till Redsn0w complete jailbreak rebooting your iPhone. After reboot make sure that Cydia is installed and running.
That's it. Now you can enjoy your jailbroken gadget. It is really relevant tutorial guide for today considering that three millions OS X Mountain Lion downloads were made only in fourth days and it was not the end.
So jailbreak iPhone on OS X Mountain Lion using Redsn0w 0.9.14b2 and enjoy it!