Don't Lose Best Black Friday iOS APPs 2014 Offers
Here you can get the best Black Friday iOS apps 2014 offers, as Black Friday deals and Cyber Monday are near at hand. You can save hundreds of dollars, if you organized and grab great deals.
Black Friday Shopping
The Black Friday Shopping app introduced by Venture Media Labs allows you to find Black Friday ads, deals, and put product prices in your wish list. The app find deals from major websites, retailers, and companies as Best Buy, Dell ,Target, eBay, Walmart, and other.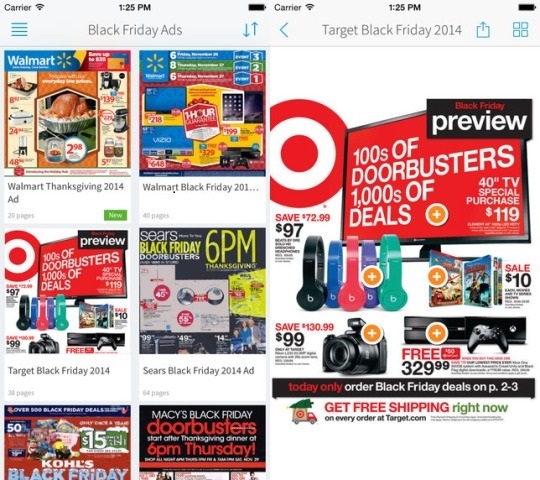 Black Friday by FatWallet
The Black Friday app created by Fat Wallet is one of the best Black Friday iOS apps 2014. It finds all the best deals on the Internet Network and gather them together in one app. You can find deals by searching for a brand, category, store, price or doorbusters. A shopping list features will help you to save the best deals. The one great feature is that you can buy products through this app and even take advantage of extra Fatwallet savings.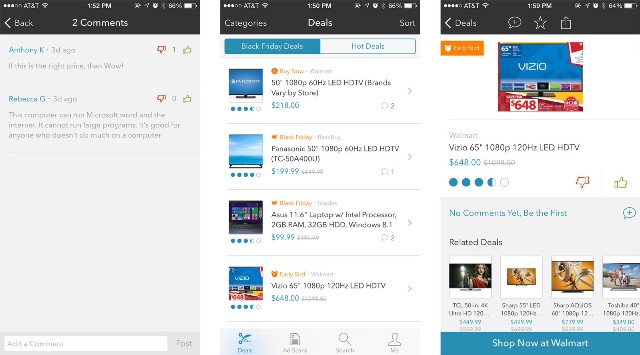 TGI Black Friday 2014
The TGI Black Friday app help you look through Black Friday ads, get notifications when a new ad comes in, make shopping lists, search and sort deals and more functions.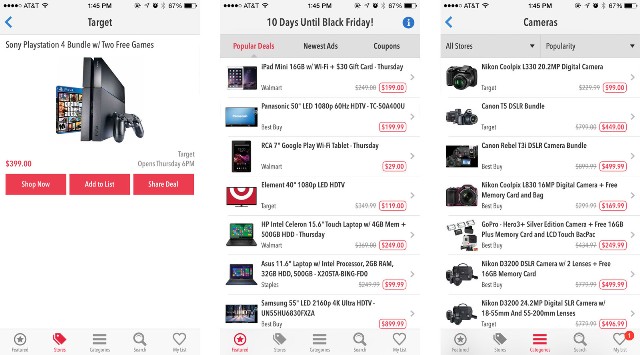 Retale (iOS Universal, Free)
To find sales flyers and other promotions for nearby stores Retale app uses your location. In addition, through the app you can get coupons. App helps to find such useful information as address, phone number and hours of operation.
The app supports a retailers list such as Ace, Anna's Linens, CVS, Family Dollar, Kohl's, Toys-R-Us, Guitar Center, Safeway, Pet Supplies Plus and Menards.
RetailMeNot
RetailMeNot is a popular coupon website that allows users to see discount codes for more than 50,000 ecommerce websites and retailers. It lets you find deals based on your location. Additionally, it also offers discount coupons for restaurants.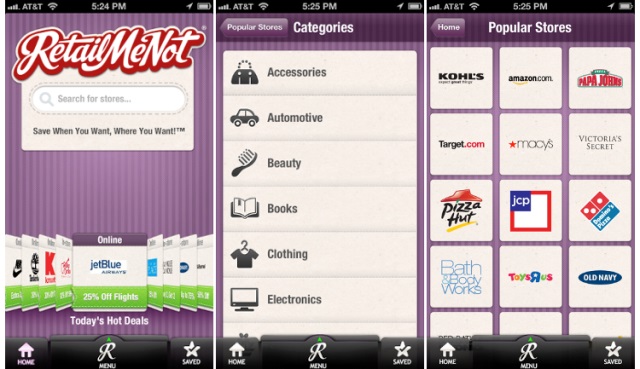 Shop It To Me
Across websites Shop It To Me allows you to find sales on clothes, shoes and other items from your favorite popular fashion brands. For any item you have liked you will receive price drop alerts.