Move Your Contracts from iPhone to Android: How to Guide
You can love Apple or other brand a lot but once in a while most of us like to get some changes. Even changing the cell phone brand can be a good idea for a lot of customers. The only problem that comes is how to move contracts from iPhone to Android, for example, without losing all the details you have been storing for a long while.
This procedure should be done once. It might look a bit boring but it protects your personal data and allows to easily transfer your contacts to the new cell phone. This instruction will guide you through the process of moving contacts from one device to the other one.
At first, it is necessary to sync your contact list. This can be done in a couple of minutes.
iPhone Contacts to Android
Step 1. You need an account at Gmail and iTunes on your computer.
Step 2. Connect Apple handset to Mac or PC and launch iTunes program.
Step 3. Look at the top menu bar on iTunes. Find Info menu there and navigate to it.
Step 4. There will be a drop-down menu. You will see it next to Sync Contacts With option. You need to choose Google Contacts from here and enter your Gmail account where you are asked to do so.
Step 5. The previous step will help to copy your iPhone contacts to your Google account.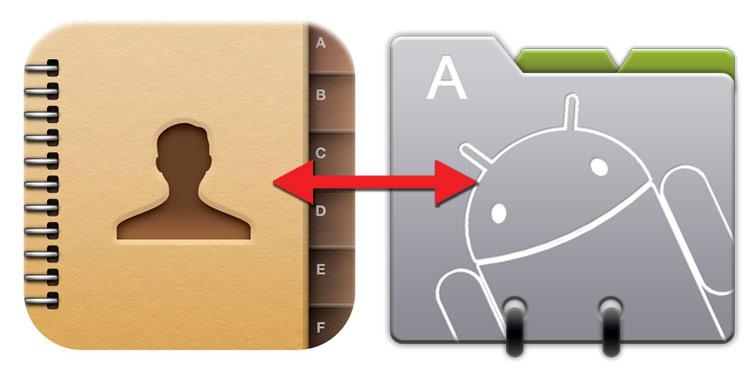 Android Contacts to iPhone
If you wish to move contacts from Android smartphone to your iPhone, do as follows.
Step 1. Launch Settings on your Android cell phone.
Step 2. Select Accounts & Sync option.
Step 3. Click on your Google account and then press on Sync Contacts.
You have synced contacts this way.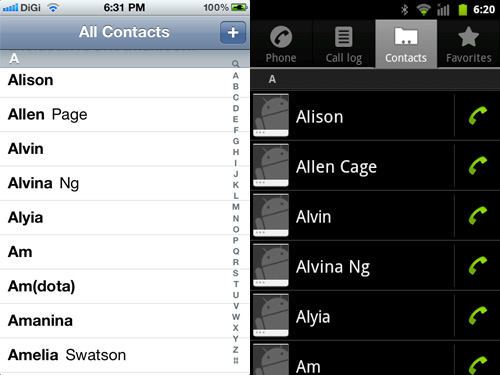 Importing Contacts from Gmail
Now as you have all your contact list being stored on your Gmail account you can modify them. Use Merge Contacts option in Gmail to delete duplicates if you have some. The service can merge duplicates on its own if you choose "find and merge duplicates" feature.
It is time to transfer contacts from iPhone to Android or from Android to iPhone. You will be asked whether you wish to sync the new handset with your Google account. Do so by entering the Gmail information and your gadget will do everything else automatically.
If the device doesn't ask you this question, you can sync it manually through Settings – Accounts & Sync – Add Account where you provide Gmail information and wait till the syncing is over.