Must-Have 5 Cydia Tweaks for iOS 7 Gadgets [iPhone, iPad, iPod Touch]
Having useful tweaks loaded on your iOS 7 device is something that makes your communication through iPhone, iPod touch and iPad unique, comfortable and joyful. Most cool modifications can be found on Cydia store which appears on your Home screen after you jailbreak iOS 7 gadget with a specific tool.
Here is a list of some must-have iOS 7 Cydia tweaks you are can't miss. Use Evasi0n7untethered jailbreak which automatically jailbreaks your smartphone or tablet to get your hands on jailbreak tweaks. The program can be downloaded from the official site created by the Evad3rs hackers. The detailed instructions are easy to follow.
Use the programs described below to make your iOS experience more interesting.
AndroidLock XT iOS 7 Cydia Tweak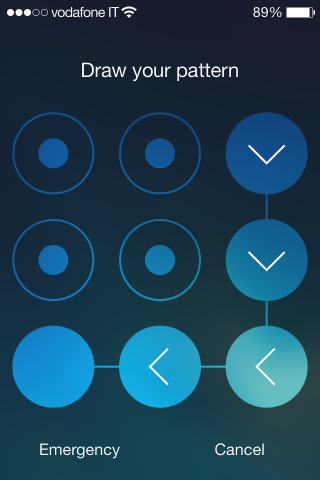 Get Android-like layout on your tablet or smartphone. You will get 3×3 apps on the screen. The app comes with fun themes and extra features incluing the pattern unlock [it works when you draw a pattern being on Wi-Fi network or using Bluetooth].
SlideForUsage Cydia Tweak for iOS 7
Download it if you wish to get information about apps launched in multitasking tray with a swiping down gesture. You will get data on when you last launched the program, how long you were using it the last time and other things. It's a good thing to have when you give your gadget to others and want to see who was snooping around on your Apple device.
Browser Changer
Google Chrome can be used for opening up links on your iOS device after you install Browser Changer iOS 7 jailbreak application. It comes with settings that make you choose which browser to use on the iPhone or iPad. It's cool!
Dimmer Jailbreak App for iOS 7
It dims the screen to save your eyes. This app is best to use at night. You can even black out your display using this program. The brightness can be turned back on once you tap on your volume up key 4 times.
iCaughtU iOS 7 Tweak
This application adds more security features on your iDevice than even Apple does with its Find My iPhone and Touch ID options. If anyone tries to unlock your smartphone / tablet by entering a wrong passcode, your front-facing camera will take a picture of the person and email it to you. You will also see the gadget's location on the map to locate your stolen / lost iPhone / iPad.
iCaughtU also makes it impossible to turn off a locked gadget.