NBA Team Offers Apple Pay At Amway Center Event
Earlier this week that there were rumors that the Orlando Magic would become the first NBA team which will boost Apple Pay to fans through a partnership with Chase at Amway Center. But today official announcement confirmed the Apple Pay release on Friday, December, 19.
Beginning on Dec. 19, the Apple Pay option will be available at several Levy concession and Magic retail locations throughout Amway Center. Additional locations will be added throughout the season. In addition, patrons who use their Chase Card with Apple Pay will also have the opportunity to receive special offers and win Magic prizes.
Currently, what the special prizes and bonuses they offered are unknown, and will be revealed to partners that use Apple Pay where they can purchase what they want.
Many Apple Pay partners and shops have been offering special coupons and other promotions for using the new payment service. It might be a real push for Apple's new payments service. For example, Wells Fargo offered its customers for using Apple Pay up to $20 credits.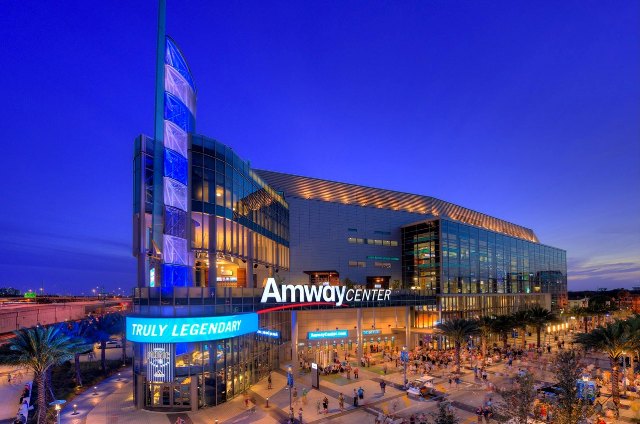 After rolling out support for cards from additional bank partners, this week Apple company stated that the their Apple Pay service supports 90% of US credit cards by transaction volume.
The partner of the Orlando Magic, Chase bank has recently released a promotion that for trying Apple Pay they offered a lot of songs from David Guetta's latest album, "Listen,".
"The Magic are committed to our fans and their experience and are continually looking for ways to innovate in order to make that experience legendary," said Magic CEO Alex Martins. "We are thrilled to join our partners Chase and Levy Restaurants to be the first NBA team to integrate Apple Pay into its home venue and specifically the Amway Center, the most technologically advanced arena in North America."
Use the unique chance to meet Orlando magic NBA team introducing Apple Pay at Amway Center on December, 19.