How to Keep Notifications on Lock Screen iPhone iOS 9
You can keep notifications on Lock Screen iPhone if it is jailbroken. There is iOS 9 tweak for 3D Touch Multitasking and notifications. You'll have to dismiss your notifications manually once this tweak is installed and used by you.
Usually notifications are displayed on the Lock screen until you unlock your iPhone and relock it. Then notifications are dismissed and you can't do anything about this unless you download the right jailbreak tweak and change this option.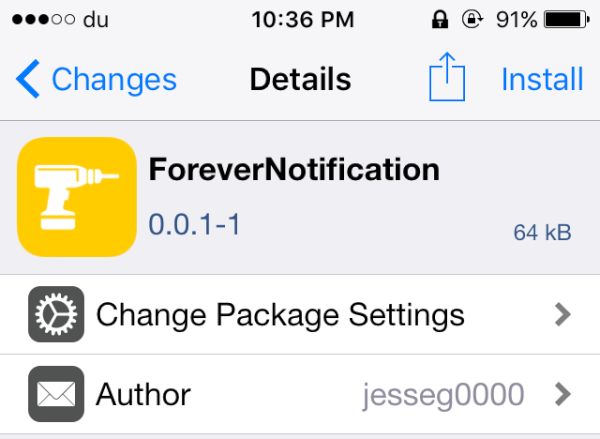 How to Make Notifications Appear on Lock Screen
Step 1. You should download and install ForeverNotification tweak. This is a free Lock screen Cydia package you can find on BigBoss repository.
Step 2. You make notifications stay on Lock screen because this is what the jailbreak app does for you. You can manually swipe the notification to the left and dismiss it by clicking on the X option. All other notifications will remain on the iOS 9 Lock screen unless you choose to remove them.
Step 3. If you own iPhone 6s Plus or iPhone 6s [here are some iPhone 6s problems you have to know about] you can view your pending notifications by clicking on the Home button. All the notifications will stay visible even if you unlock the iPhone before viewing them all.
The tweak is free of charge and simple to use. It doesn't offer more than it promises. Still you can finally decide when to remove notifications from your iPhone Lock screen. You can also keep them all visible if this is you wish. Apple doesn't tell you what to do if you are jailbroken because there are tons of Cydia tweaks that help you customize the smartphone to your personal likes.