OS X El Capitan Split Screen View Guide
Apple upgraded its software this fall along with the long-awaited iPhone 6s and iPhone 6s Plus release. A lot of users are already running mobile iOS 9 firmware version and the new OS X El Capitan Mac system. If you haven't learn more about the awesome OS X El Capitan split screen feature – it is time to get acquainted with it.
You can read the short OS X El Capitan guide on how to use the Split View option [learn also about malicious OS X apps that can steal your password]. This is a great multitasking feature that makes it possible to use two programs side-by-side. Users are welcome to work in both apps simultaneously and this is really amazing.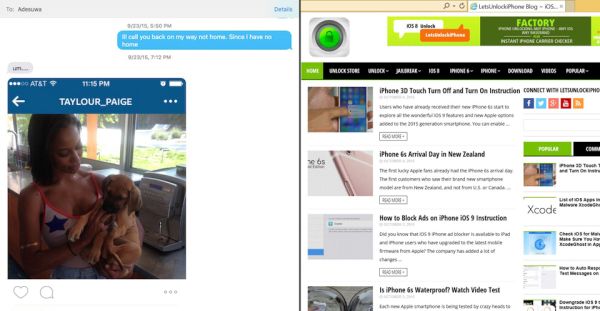 How to Use OS X El Capitan Split View Feature
Step 1. Do you see the green + icon on the application? You should tap-hold the icon while still pressing on the green button. This way you are able to move your window around and stick to one side of the screen of your computer.
Step 2. Slide the window you launched to help your Mac model automatically resize it.
Step 3. It is time to add the second window with the application. You have the second half of the display with apps on it – click on one of them and it will be added to your Split View option and automatically launch on the empty space.
Step 4. You an also resize both windows with easy by moving the divider from left to right.
Step 5. You can now easily transfer information from one window into the other one thanks to this cool option.
Step 6. When you wish to exit the new option – tap on your green icon.
Everything looks pretty simple, doesn't it? Have you tried the Split View on OS X 10.11 El Capitan? Do you think this option truly enhances multitasking on Mac machines?