Latest Posts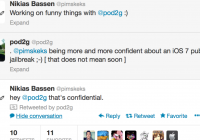 Fresh news came today from evad3rs hacker pod2g. The news is about iOS 7 evasi0n jailbreak release. You can't see the date but info that untethered jailbreak will be released is ...
READ MORE +
iPhone 5S pre-orders are being now taken with the device appearing in the stores on September 20. Customers who are planning to make this purchase soon should know how to adjust ...
READ MORE +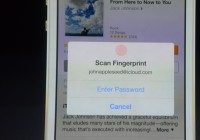 The new iPhone model gets some long-awaited features. Rumors about a fingerprint scanner were roaming the web for quite a while and we can now provide you with more information on ...
READ MORE +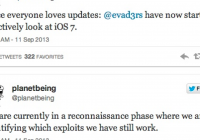 Immediately after the last beta version iOS 7 GM was released (and you can download it now), a group of hackers team known as evad3rs started to analyze the code of iOS 7 to get ...
READ MORE +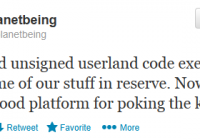 With the iOS 7 GM version release hackers have begun developing their untethered jailbreak. According to @planetbeing, the well-known Evad3rs team is now working on this utility ...
READ MORE +
What millions of people hoped for has finally happened. Apple is about to release its low-cost smartphone called iPhone 5c. This handset will come in 5 bright colors, including ...
READ MORE + We spent the whole summer trying to figure out what iPhone 5S features Apple is going to bring this year. There were so many speculations and predictions that the final ...
READ MORE +
September 10th turned out to be a day full of great announcements by Apple. Firstly, the company officially presented its new iPhone 5S and 5С. Secondly, the Mac giant announced ...
READ MORE +
A few months after the release of the first beta, followed by the presentation of iPhone 5S and iPhone 5C Apple released the golden master of iOS 7. Ability to download iOS 7 GM ...
READ MORE +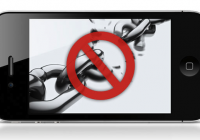 iOS 7 is about to be officially launched. Some hackers assure they are able to perform untethered jailbreak for iOS 6.1.4 / 6.1.3. Users believe they will soon be able to untether ...
READ MORE +