Perform Sn0wbreeze iOS 6.1.3 Jailbreak Using iPhone 3GS | Tethered
It is not easy to jailbreak iOS 6.1.3 with Sn0wbreeze if you don't know how the process goes. Here I will show you how to do it on factory unlocked iPhone 3GS. Don't forget that you can jailbreak your iOS 6.1.3 device tethered using Redsn0w but Sn0wbreeze is better.
Simply because it creates new custom jailbroken 6.1.3 version and you can use it while restoring iPhone in iTunes. After which your iPhone would be jailbroken and running Cydia.
This allows us to perform with the newly released Sn0wbreeze 2.9.14 by iH8sn0w. But before we start there are some essential info to read.
Supported Devices
iPhone 4 CDMA
iPhone 4 GSM
iPhone 3GS (new bootrom)
iPhone 3GS (old bootrom)
iPod Touch 4
Requirements
Windows computer
Sn0wbreeze 2.9.14
iOS 6.1.3 IPSW
USB
iTunes
If everything is alright you can start.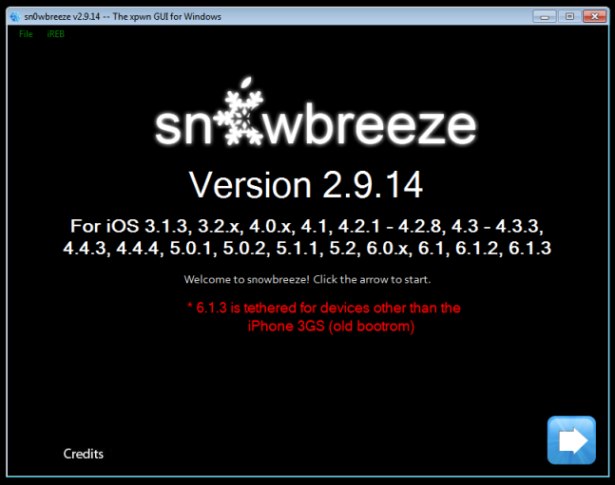 Attention: Those whose iPhone unlock depends on the baseband and still run lower then 6.1.3 firmware stay away from this guide or use IMEI service to unlock iPhone and use Sn0wbreeze in a way you need.
How to Use Sn0wbreeze 2.9.14 to Perform iOS 6.1.3 jailbreak
Step 1. Download Sn0wbreeze 2.9.14 and unzip the file.
Step 2. Download iOS 6.1.3 IPSW.
Step 3. Open Sn0wbreeze as Administrator.
Step 4. Choose IPSW you have downloaded and the program will detect your device.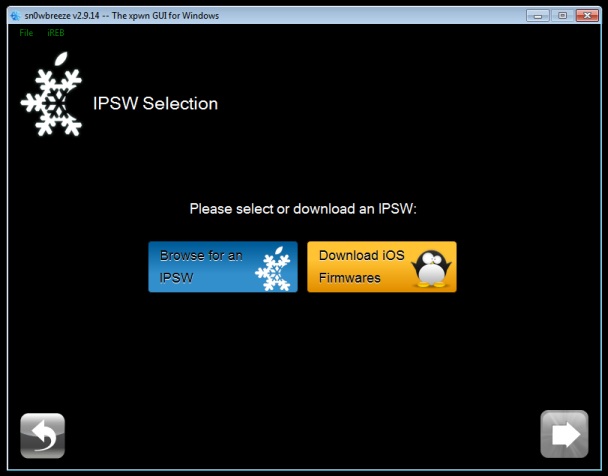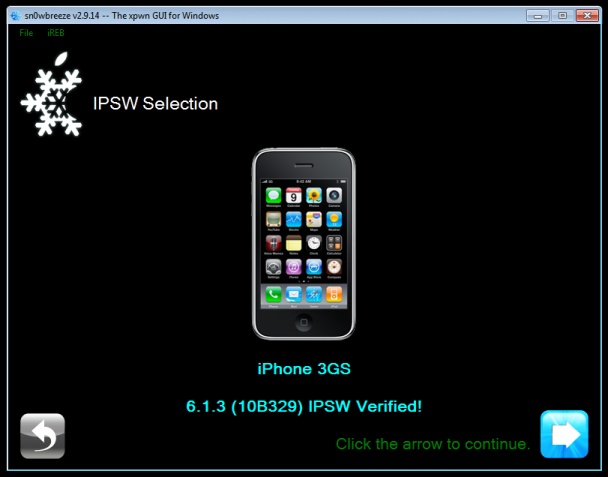 Step 5. You will see 4 modes so choose "Simple Mode" and blue button.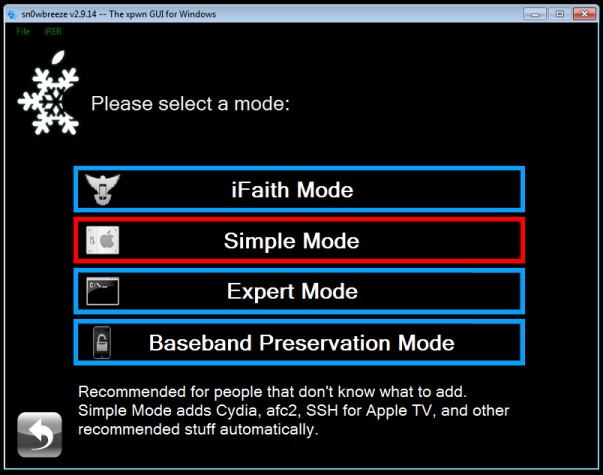 Step 6. Now choose the option if you need to activate iPhone.
Step 7. Sn0wbreeze will start to create jailbroken iOS 6.1.3 firmware.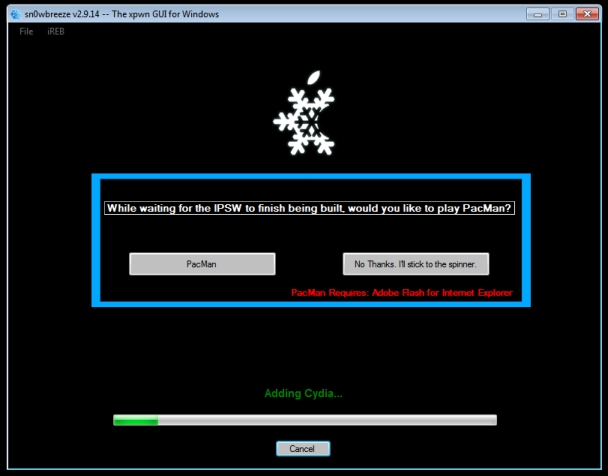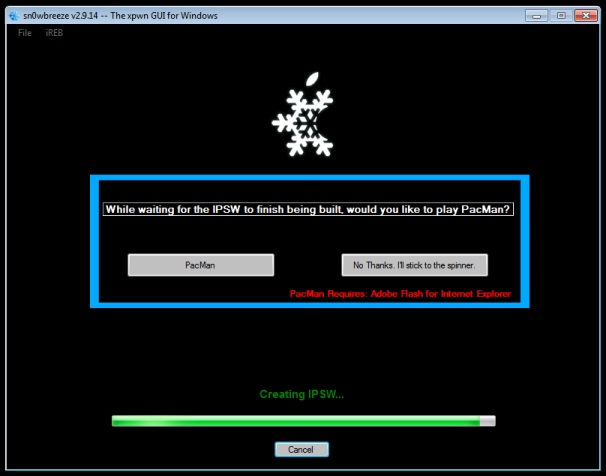 Step 8. After which you will be prompt to enter DFU mode. So follow instructions and Sn0wbreeze will detect your device in PWNED DFU.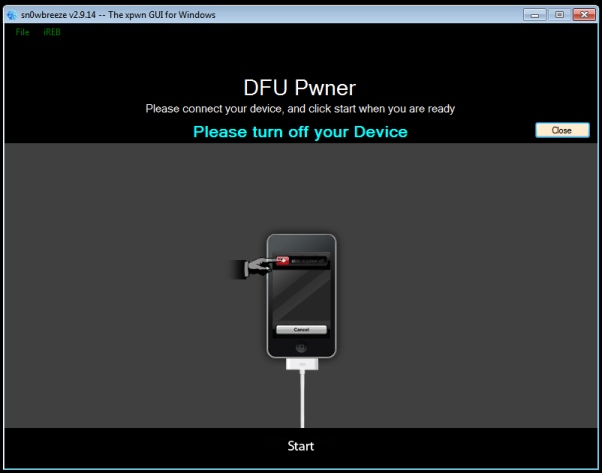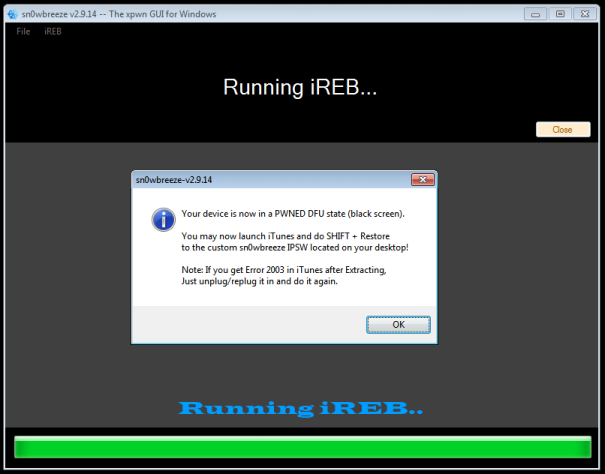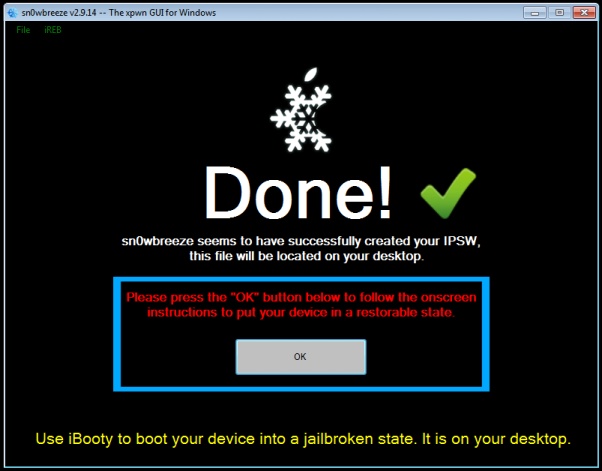 Step 9. Now open iTunes and holding the Shift button on keyboard click Restore and select created by sn0wbreeze file.
Step 10. Step back and relax and wait till the end of iOS 6.1.3 jailbreaking (restoring) process.
Step 11. After you restore and setting up iPhone turn it off.
Step 12. Run iBooty for OS 6.1.3 which is on the desktop.
Step 13. Choose your device and enter DFU again.


Step 14. When you will see iTunes' window don't do anything. Just wait till iPhone will reboot, Slide to Unlock and enjoy Cydia.
Notes
Do not restore iPhone if your iPhone is not in DFU mode. You can always use iReb to enter DFU without problems.
Remember that this jailbreak is tethered and requires connected boot after turning iPhone off or discharge.
You can boot your device tethered with iBooty.
That's it. This is how I used Sn0wbreeze to jailbreak iOS 6.1.3 on iPhone 3GS. You can use this guide for iPhone 4 as well as comment section below to ask questions.