Pod2G: There Is No iOS 6 Untethered Jailbreak
Yesterday I wrote the article for you about p0sixninja and pod2g and the tweet and picture where they allegedly discussed untethered jailbreak for iOS 6.
But today we have WWJC (Wolrdwide Jailbreak Conference) where iOS hackers from around discuss possibilities to break iOS 6 and future plans.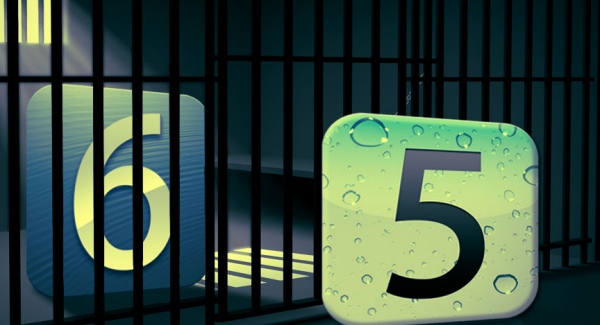 Few minutes ago Pod2g took a speech. First he talked about his Absinthe 2 tool to jailbreak iOS 5.1.1 untethered and other stuff. But when he was asked about iOS 6 untethered jailbreak pod2g said that Chpwn exploit that demonstrates jailbroken iPhone 5 with Cydia running was only the beginning. And there is a lot of work to do. Look what iDownloadblog wrote about this:
As pod2g explained to me, the iOS 6 jailbreak that Chpwn teased us with last week is merely a start, and is still far away from turning into an actual, usable jailbreak.
Also pod2g said when he had met with other hackers they talked about jailbreak. The conclusion is that if they will make efforts they surely find the exploit to jailbreak six generation of iOS.
And now read the following information wich i found on iClarifed:
@chpwn: RT @AlexEHeath: They have a "failbreak" for iOS 6 (likely what we all saw on @chpwn's iPhone 5), but it's only for devs and can't be released to the public

@chpwn: Just to clarify: what @pod2g meant is that the "failbreak" is for jailbreak developers (e.g. @iphone_dev, @chronicdevteam, etc).
There is no need to panic but it is really sad. If you don't want to wait weeks or months you can always downgrade iOS 6 firmware if have saved iOS 5.1.1 SHSH blobs if not then only tethered jailbreak can be done.
I think that the reason of this delay can be very unexpected. A couple of weeks ago pod2g tweeted that he had no time to develop jailbreak. Many thought that he was preparing a surprise on JailbreakCon 2012. They were wrong.
I don't know what else to say. You better stay tuned with us and find out more news about unlock of iOS 6 and untethered jailbreak. I plan to provide you with interview with pod2g and his thoughts about this.
Leave you comments on the comment section below and write your thoughts about this whole situation.