How to Use PP Jailbreak for iOS 8.2 Beta 2 on Mac [Instruction]
If Windows users can untether iOS 8.2 beta 1 and 2 with TaiG, Mac owners are not able to run this program because it doesn't support OS X platform. If you wish to jailbreak iOS 8.2 on Mac [right now only betas of this firmware exist since Apple is still testing and working on this update for iPhone and iPad] you can use PP Jailbreak iOS 8.2 beta 2 version.
The group of hackers from China have successfully updated their PP program and confirmed that is runs on the second iOS 8.2 beta. Why would you like to do this with the testing version? All betas have their expiration time. By its date you have to either update to a newer beta or install the public Apple mobile operating system. With iOS 8.2 beta 2 everything is really curious. Devs say it never expires so you can truly jailbreak it and use for as long as you want.
How to Jailbreak iOS 8.2 Beta 2 on Mac
Step 1. To make jailbreak iOS 8.2 beta 2 possible you should first restore to this version. Registered developers can update officially [if they are involved in Apple iOS Dev program] to beta 5 since this is the latest one available for download. Ordinary users can't even install the fifth beta this way. But you can always download iOS 8.2 beta 2 ipsw file for free through direct links and restore to this version.
Step 2. Running the particular firmware version is not the only requirement you must follow to succeed. Your Mac has to run OS X 10.7 or later.
Step 3. If you have checked the two previous steps and see that you are eligible for jailbreaking, you are welcome to download iOS 8.2 beta 2 PP Jailbreak for your OS X computer.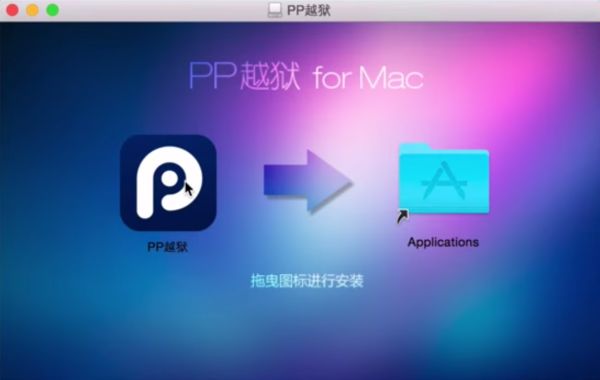 Step 4. Use iCloud or iTunes to backup the iPad or iPhone of yours.
Step 5. Let's see what we have to do next. All the security options and programs you are using have to be disabled. This includes anti-virus and firewalls on your Mac, Passcode and Find My iPhone on your iDevice. Turn them off.
Step 6. Use USB cable to plug the smartphone or tablet into your Mac.
Step 7. Double click on PP Jailbreak file you have got. It will be launched.
Step 8. Uncheck the box that is related to Chinese app store with pirated apps.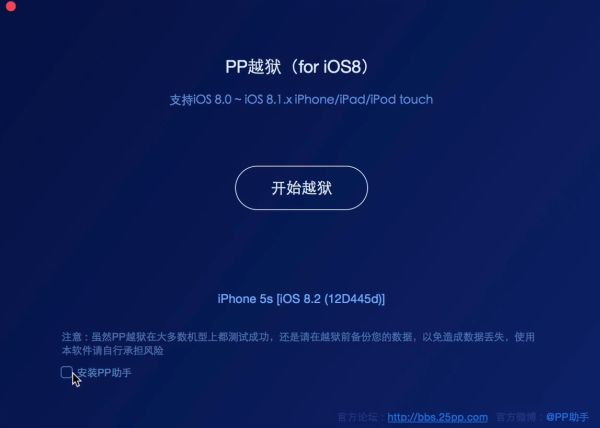 Step 9. Click on the big center button and the jailbreak will begin.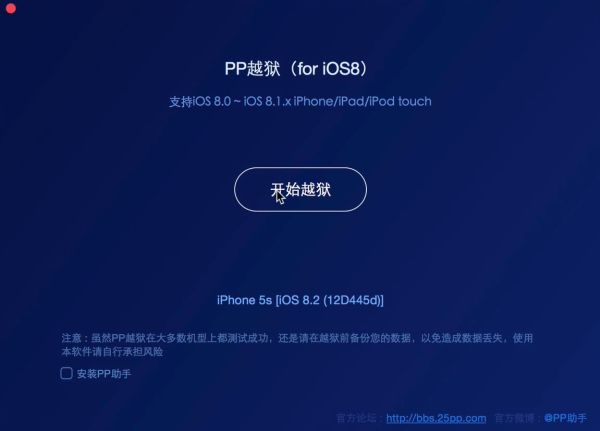 Step 10. You should now see the two buttons in Chinese. Press on the right one to continue.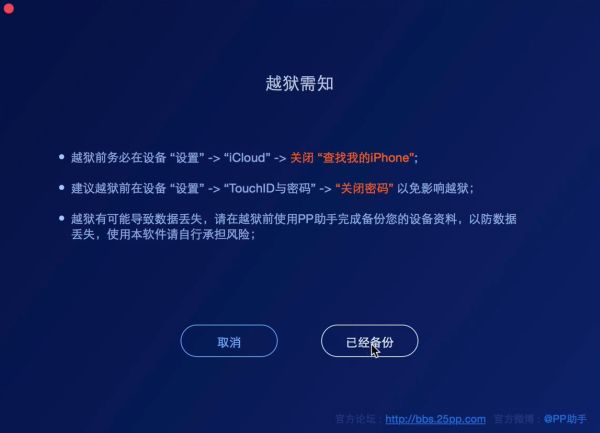 Step 11. Jailbreak will continue. Your iPhone / iPad / iPod touch should reboot.
Step 12. Cydia will be now displayed on your Home screen.