Protect iOS Personal Hotspot Password From Hackers
How much do you like your iOS personal hotspot on your iPhone or iPad? Beware that the default password generated by Apple especially for you isn't secure enough. We have learned that it is possible to hack iOS personal hotspot passwords and hacker need less than a minute to do this.
Is there a way to protect yourself from WiFi password hacking? I am sure you will not like it if someone connects to your Wi-Fi with their device and searches the internet for free letting you pay for the data received and sent.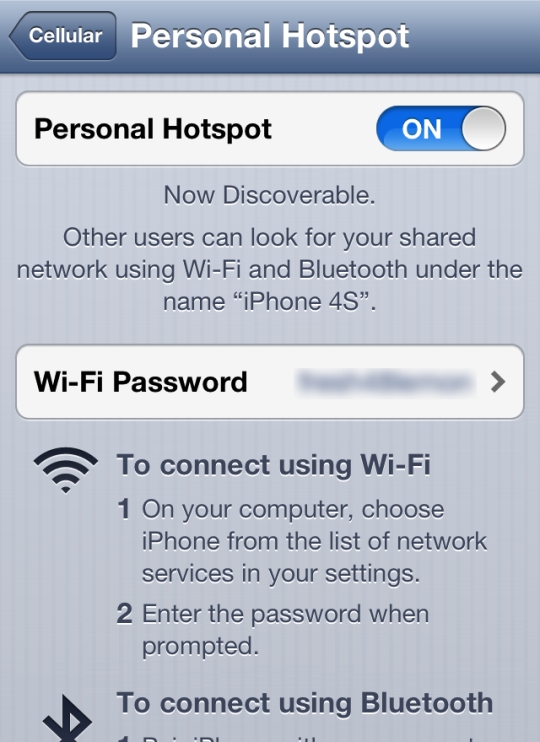 About Personal Hotspot Passcodes on iOS Devices
Apple smartphones come with a great internet tethering option that makes sure iPhone users has his or her own hotspot anywhere he goes. You should get cellular coverage to use it, but if you are connected to the internet you can also use your iPad or laptop to browse the web through the iPhone being a hotspot. If you have problems with it you can find out how to fix personal hotspot missing problem and enjoy your online life.
The Cupertino company can fire up your password using random characters. Even if you believe you are safe using such a password, don't use it. It's best if you create your own one to protect your network. According to one research, Apple generates your codes with the help of a particular formula. Hackers are able to guess this code in less than 1 minute.
How to Protect Yourself from iOS Personal Hotspot Password Hacking
Don't wait till someone cracks your password. The study assures that changes that someone would crack the password are low. Still it's best if you don't rely on the automatically generated password and make the one of your own.
If you need to find out how hackers do it you can follow the link where you will get info how to find free public WiFi passes for your iPhone, iPad or iPad Touch.
Apple doesn't use words from dictionaries still good guessers are able to figure our your passcode. In case you use your personal password and it's being crashed you'll blame yourself and not the Cupertino-based giant.
What do you think about this study?