R-Sim 4 Unlock for 04.11.08 Baseband Will Be In a Week
The notorious 04.11.08 unlock for iPhone 4 on iOS 5 and 5.0.1 is almost here. If you ever heard about R-sim unlock then I can tell you that there will be unlocking solution for 04.11.08 soon.
iPhone 4 baseband 04.11.08 couldn't be unlocked for 6 months. I think you know that there is UltraSn0w unlock but there is no ETA yet. So while we are waiting for free unlock let's see what other (paid) unlocking solutions are for 04.11.08 baseband.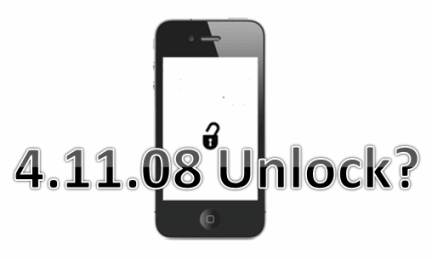 R-sim 4 can unlock 04.11.08 on iPhone 4
R-sim (Rebel Sim) unlock was the first unlock for iPhone 4S on baseband 1.0.11, 1.0.12, and 1.0.13, 1.0.14 on iOS 5.0.1, R-sim 2 for iOS 5 and R-Sim 3 for iOS 5.1. Now R-SIM Dev team made R-Sim 4 unlock for this baseband. It is a turbo SIM card produced by REBEL Alpha X-SIM similar to GEVEY SIM and doesn't demand jailbreaking the device before unlocking. The developers of this hardware-based solution claimed that 04.11.08 unlock would be in a week.
Here is what R-Sim Dev Team said about this:
"Good News for every people who is stucked at 4.11.08 IOS 5,

The long time waiting is over.

Our R-SIM IV is designed for unlocking it, and R-SIM IV will be available in 10 days.

Now we accept review request from famous site.

Email to [email protected] with the email belongs to your site like [email protected], normal email will be ignored."
As I said before R-Sim unlock was SIM inter-poser such as GEVEY SIM, which could be used without cutting your SIM. Just put your SIM into R-SIM tray and place it in to the phone. Then choose your region and carrier and enter 112 mode.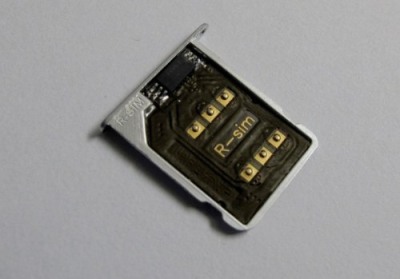 Now let's talk about the price
It was said that the price of upcoming R-Sim 4 to unlock 04.11.08 would be $59. And we have to wait not less than a week.
After reading this info you may ask me if it is a fake. Well, I can tell you that I don't know but I can tell you for sure that we can trust R-Sim Dev -team. Simply because of its previous successful hardware-based unlock solution for iPhone 4S. And this is the fact.
But there is no sense to talk about this till its release. We will know ht e whole truth in a week. Or maybe you can tell us something about this. Simply leave you comment below and stay tuned with us.
Attention: For those who are waiting for R-Sim 4 release date I got fresh news just check out this link. If you have already ordered R-Sim 4 unlock then go here and find out how to use it.