How to Replace iPhone 5 Battery [Instruction]
iPhone 5 users might sometimes need to change their battery. Here is an instruction on iPhone 5 battery replacement with pictures that demonstrate each step. The whole process is not too difficult if you carefully follow our guide.
I think it's awesome when you can take apart and assembly your smartphone on your own. You will save money and there is no need to give your handset to other people. Besides, you can repair your handset at any moment without being dependent on third-party companies or Apple service center.
iPhone 5 Battery Change Guide
You need to get Liberation Kit for your iPhone, including a pentalobe and Phillips #01 screwdrivers, suction cup, replacement screws etc.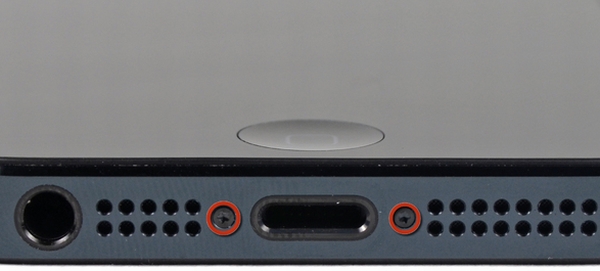 Step 1. Turn the gadget off. We'll need to disassemble its front panel. The first thing you should do is removing the 2 Pentalobe screws [3.6 mm] that are located next to your Lightning connector.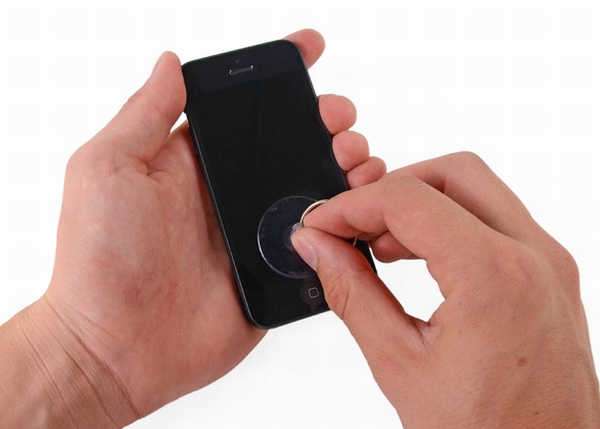 Step 2. Attach the suction cup to your iPhone screen.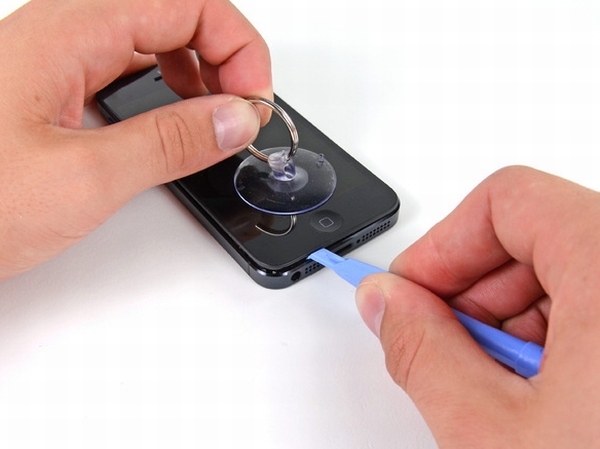 Step 3. You need to pull on this suction cup to carefully remove the front panel. Use your plastic opening tool to disassemble the rear case from the display.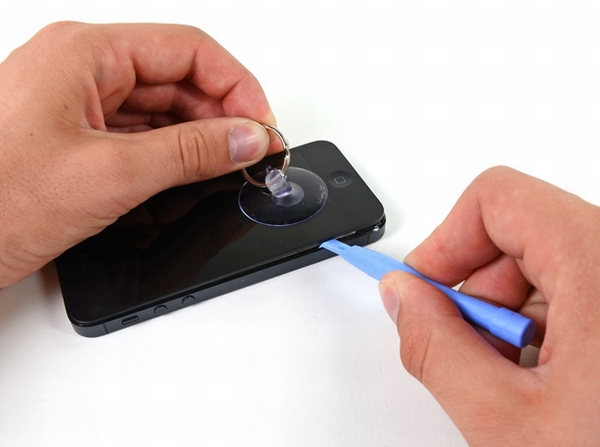 Step 4. You should also release the clips on the phone's sides and bottom.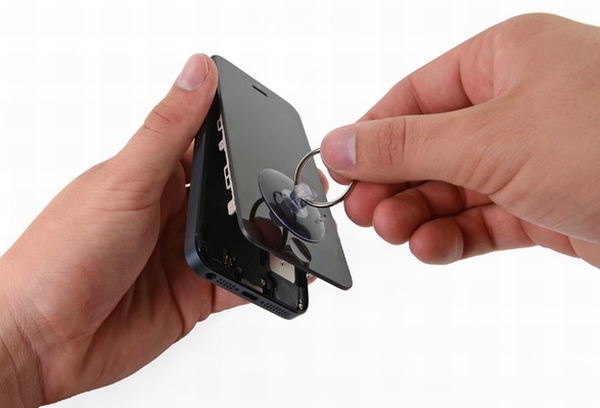 Step 5. Partly remove the front panel from the rear case but be careful as some cables attach the panel to the smartphone at the top. Lift the panel and rotate it 90 degrees from the main case.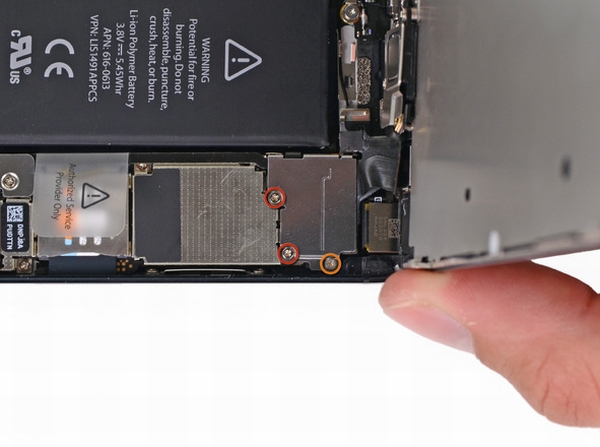 Step 6. Now you must remove a 1.6 mm and two 1.2 mm Phillips screws that attach the front panel and logic board.
Step 7. Now you can separate iPhone 5 logic board and the front panel.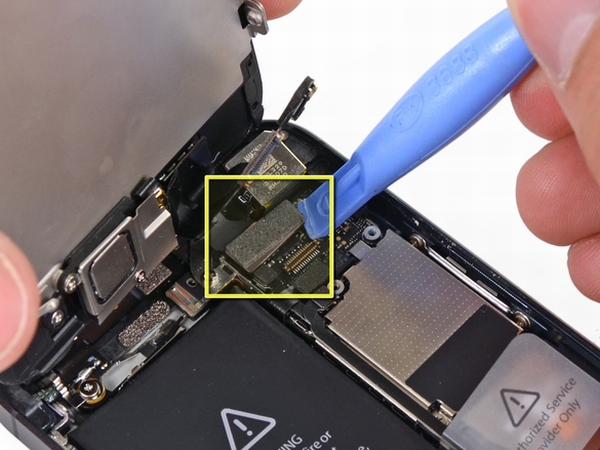 Step 8. You need to disconnect LCD, Digitizer and front-facing camera / sensor cables with help of an opening tool.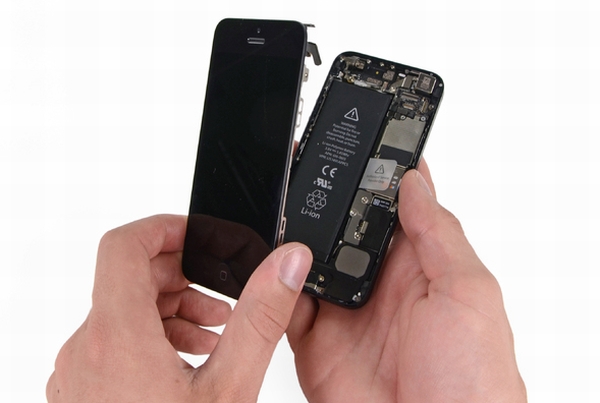 Step 9. Remove the front panel.
Step 10. It's time to remove 1.6 mm and 1.8 mm screws that secure battery connector.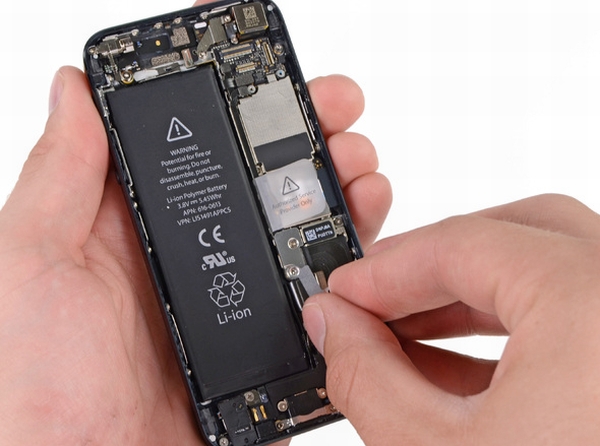 Step 11. Take this connector out.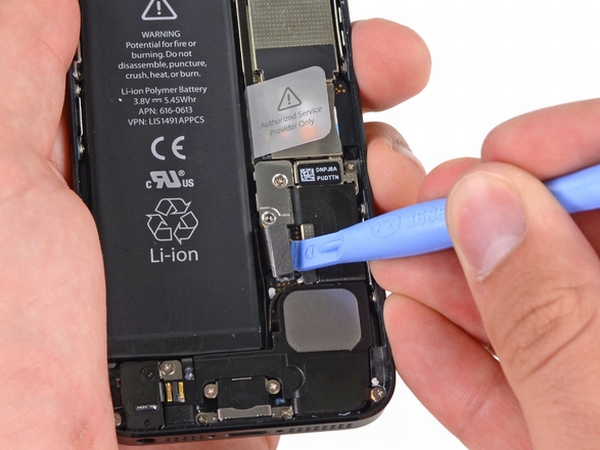 Step 12. Tenderly pry on your battery connector to get it out of the sockets on the logic board. Don't break it.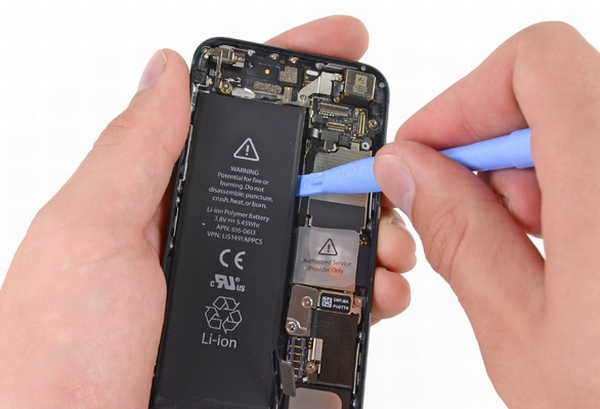 Step 13. You should separate the battery with the plastic opening tool that you can run along the battery's edge. Be gentle.
Step 14. Carefully peel the battery off its adhesive and take the battery out.
Follow the same steps in reverse order to insert a new battery and reassemble the iPhone 5. We hope it was easy for you to perform iPhone 5 battery removal procedures.