How to Restore Lost Files on iCloud [Guide]
iOS users who wish to restore deleted iCloud files can recover them without any third-party applications [learn more about fake iCloud login prompt on iOS 8]. Apple added a new features to its popular mobile firmware and thanks to it you can easily get your lost and removed Calendars, Contacts and Reminders along with other files from your iCloud account.
How easy is it to restore lost files iCloud? Everything is not complicated and we offer a simple step-by-step guide that can make this happen. You can get the files back if you accidentally or for some other reason deleted them a couple of days back. The process is quick and enjoyable. We are sure that millions of 'fruit' platform fans will find it very useful.
How to Restore iCloud Files [Instruction]
Step 1. You should use your iCloud account. Login on iCloud.com site using the Apple ID / password you have. It is possible to do this from your computer or iPhone, iPad or other 'fruit' device.
Step 2. Go to Settings. There will be Advanced menu at the bottom of the webpage.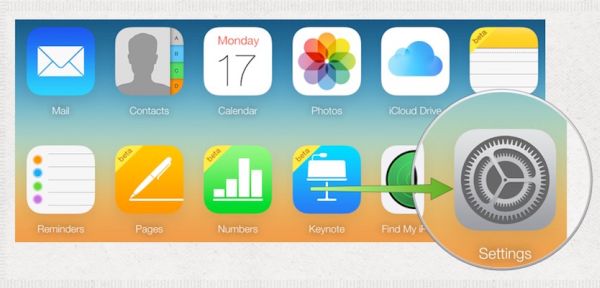 Step 3. Find the feature Restore: Files, Contacts, Calendars and Reminders. Choose the type of files you wish to recover.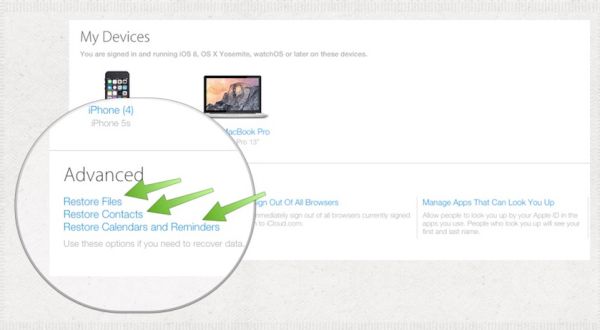 Step 4. You can choose the date or file and click Restore.
Step 5. The procedure should be finished in a couple of minutes.

Step 6. Keep in mind that when iCloud restores your files it also replaces the same files on all your iOS gadgets. If you choose to recover files you will be able to find them in iCloud Drive and similar applications.
The feature is perfect for getting back the files that were created within the last month. Such an option was impossible some time ago. Users who got rid of their iCloud files and contacts were not able to recover them. Now Apple changed this and added the perfect feature for its fans to enjoy using.