Restore Activation Ticket With RedSn0w 0.9.12b1 To Complete SAM Unlock | How to
This week brought to us many updates from iPhone Dev team and one of them was RedSn0w 0.9.12b1. This tool was developed for iOS 5.1.1 untethered jailbreak and brings extra features. I mean you can restore SAM activation ticket using RedSn0w 0.9.12b1 quickly.
Here I will show you how to restore SAM activation ticket for iPhone unlock after jailbreaking. So as you may guess this tutorial guide is for those who are using SAM unlock and have saved its activation tickets.
If you are that one then follow the steps below. It is very easy process and that is one of RedSn0w 0.9.12b1 features as well. In case you haven't yet saved your SAM Activation ticket you can perform it quickly. There are three methods to do that. You can restore SAM activation ticket using RedSn0w (you can use this guide also with new RedSn0w 0.9.12b1), iFile or Cookie Cydia tweak.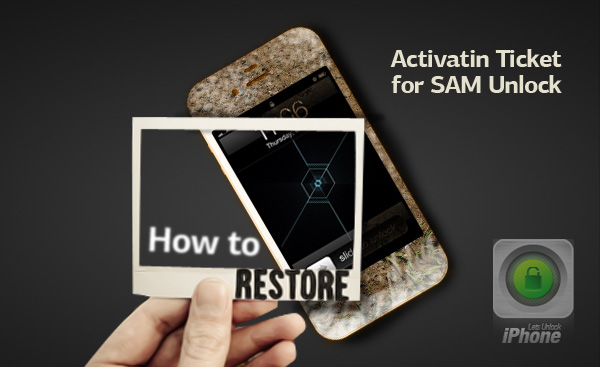 So now we can start the process but first take a look at what you need for SAM ticket restoring.
Requirements
You iPhone must be untethered jailbroken. You can use RedSn0w 0.9.12b1 but if you want to preserve your iPhone baseband use better Pwnagetool 5.1.1 on Mac or Sn0wbreeze 2.9.5 on Windows.
Saved SAM activation ticket for restore.
How to Restore SAM Activation Ticket
Step 1. First you need to download RedSn0w tool if you haven't it:
Download RedSn0w 0.9.12b1
Step 2.  Now connect your iPhone to Mac or PC and open RedSn0w tool.
Note: If you are Windows user run the tool as Administrator after extracting .zip file.
Step 3. Now click Extras and then click Even More => Tickets. After clicking tickets RedSn0w asks you to select you SAM activation ticket file. This file can be .zip extension or .plist extension. It depends with what tool you saved you ticket.
Step 4. After selecting SAM activation ticket RedSn0w will upload it automatically so wait till you see the pop up window that informs you that tickets are uploaded.
Step 5. After receiving this message just reboot your iPhone.
Step 6. Insert you Sim card after rebooting and wait till it connects to your carrier (it may take a while).
Step 7. If you can view your network connection it means that you have just successfully restored activation ticket for SAM unlock using RedSn0w 0.9.12b1.
That's it. You have just restored your SAM activation ticket and can enjoy SAM unlock on your iPhone. As you see this process is very easy and comfy if you have done all requirements before the tutorial.
If there are some questions regarding SAM tickets restoring then don't be shy and ask them using comment section below and wait for the quick answer from me our my team.