How You Can Save SHSH Blobs 6.1.3 [iFaith Usage Guide]
If you ever consider downgrading your iPhone / iPad to an earlier iOS version you should get iFaith. This is a great program for users who wish to save SHSH blobs iOS 6.1.3 or other firmware version for their smartphone and tablet computers. Especially after news that Apple is going to release iOS 6.1.4 very soon.
It is not difficult to perform this task. Still if you are new to iDevices, we will explain how to save SHSH blobs using iFaith so that you can downgrade from iOS 6.1.4 to iOS 6.1.3 or other firmware when you need it. If you haven't dumped the blobs for iOS 6.1.3 it will be impossible to downgrade.
You can choose either iFaith or TinyUmbrella for SHSH blobs saving. These two programs give you the similar result, however a lot of users prefer using iFaith because it fetches the blobs right from your gadget and saves them locally on your computer.
TinyUmbrella saves the blobs on Cydia servers and it is not as reliable as the program we are able to describe in details. Also at this moment there isn't new update for iOS 6.1.3 and Cydia blobs don't save properly during downgrade.

Saving SHSH Blobs iOS 6.1.3 with iFaith 1.5.6 Instruction
Requirements
Firstly you should download iFaith v1.5.6 which supports firmware 6.1.3.
Secondly you should have Windows PC since this program is designed for this system only.
Thirdly you need to make sure you have one of the following devices, iPhone 3GS / 4, the original iPad, iPod touch 4 / 3 / 2G or Apple TV 2 since the utility doesn't support newer models of Apple gadgets.
Step 1. Extract iFaith to Desktop after you download this program. Connect the iPhone / iPad to your computer. Launch iFaith and press OK to continue.
Step 2. Choose to Dump SHSH blobs and press Proceed and Let's Go to move on. iPhone / iPad owners should press No when they are prompted to Dump an Apple TV.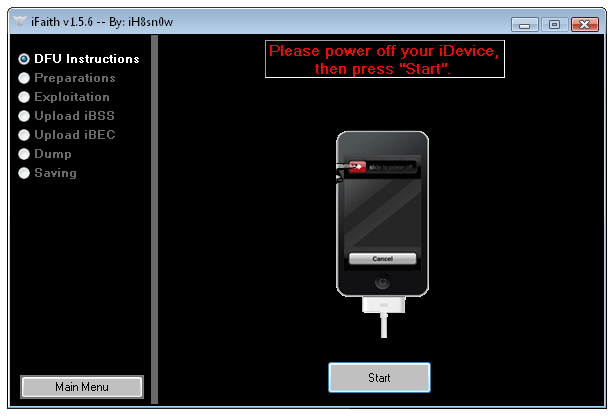 Step 3. Turn iPhone off and Press Start. Now you'll have to follow the step-by-step on-screen guide to put iDevice in DFU mode and wait till the program dumps your blobs on the PC.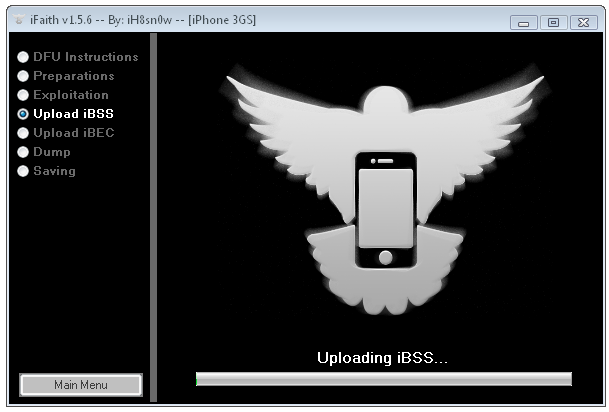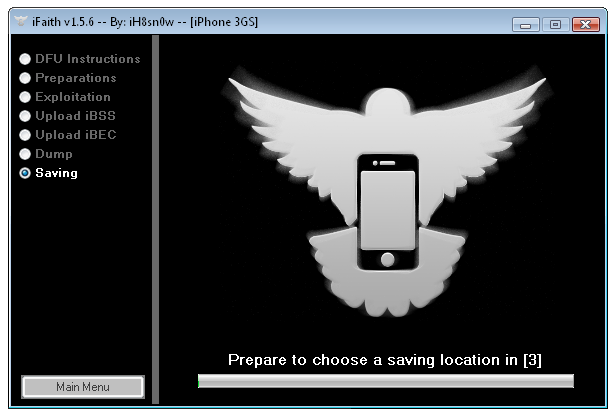 Step 4. The program will notify you about saved blobs which appear in .shsh folder.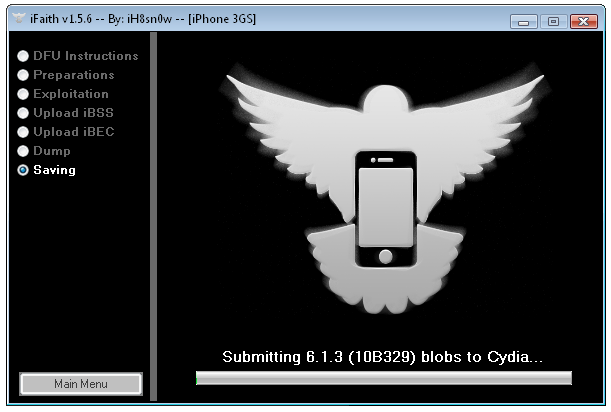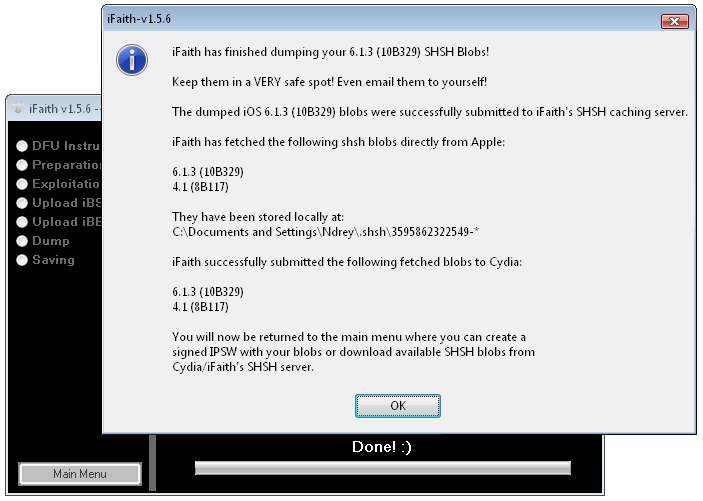 Now you have learned how to save SHSH blobs for iOS 6.1.3 using iFaith and can be safe after iOS 6.1.4 release. Also it is recommended to email these blobs to yourself to have it on both places saved.
Also you can see how to downgrade iOS 6.1.3 to 5.1.1 using iFaith 1.5.6 without saved SHSH blobs on iPhone 3GS.