How to Save SHSH Blobs of iOS 6.0.1 Using TinyUmbrella 6.01.00
Today I will show you how to use TinyUmbrella 6.01.00 to save iOS 6.0.1 SHSH blobs on iPhone, iPad and iPod Touch, iPad mini and iPad 4 to have the possibility to downgrade future iOS to iOS 6.0.1. If you need to downgrade iOS 6.0.1 to iOS 6 (5.1.1) you can use this link but only if you have needed SHSH blobs for this.
Next, I describe how to create a firmware with stitched  iOS 6.0.1 SHSH blobs for any device including iPad Mini and iPad 4. You need this because if your iPhone will be updated to iOS 6.1 or higher you will be able always to downgrade it to iOS 6.0.1.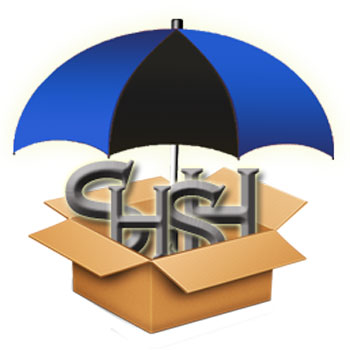 How to Save iOS 6.0.1 SHSH Blobs and Stitch It With Redsn0w
Step 1:  First download TinyUmbrella 6.01.00 for Mac or Windows, then RedSn0w 0.9.15b3 here, as well as official version of iOS 6.0.1 for successful process.
Step 2: Connect your iPhone or any other iDevice to your computer.
Step 3: Run TinyUmbrella and click the Advanced tab. In Save SHSH Directory line specify the way you want to save blobs using "…" button and don't forget to uncheck Request SHSH from Cydia.
Step 4: Now just click Save SHSH from top to save blobs in the specified location.
Note: You can do this only as long as Apple signs iOS 6.0.1. After the release of the public version of iOS 6.1 the company will make it impossible. If you have already saved SHSH blobs to Cydia, you can download a certificate (blobs) from there.
Step 4: Launch RedSn0w and go to Extras -> SHSH blobs -> Stitch, which allows you to file the 6.0.1 SHSH blobs for the firmware.
Step 5: Now just click IPSW button and select official iOS 6.0.1 firmware file, and click SHSH and select a digital certificate that you created in step 3.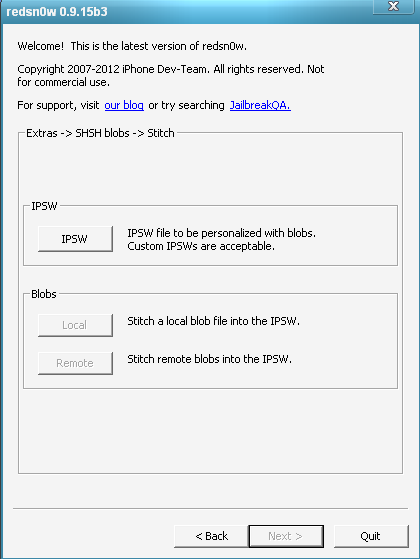 Note: If you will get The blobs could not be verified error on Windows 7 (64-bit), do the following:
Close Redsn0w.
Open the folder C: \ Program Files (x86) \ Common Files \ Apple \ Apple Application Support.
Copy all the files.
Put them in the directory C: \ Users \ [username] \ AppData \ Roaming \ redsn0w.
Step 6: Save the custom firmware file in a safe place. Now you can always downgrade any iOS firmware even if Apple stops signing 6.0.1 SHSH blobs.
That's it now you are save from iOS update because you have just save SHSH blobs of iOS 6.0.1 using latest TinyUmbrella and created custom firmware for the future.