How to Use Straight Talk Sim On Factory Unlocked iPhone
Great news for all owners of factory unlocked iPhone because you all can use Straight Talk Sim card on it without problems. After asking questions about the possibility to use Straight Talk Sim on iPhone after official unlock I decided to make a research and find answers.
Few hour ago I wrote you how to unlock iPhone using Straight Talk card and you can perform easy steps to do it after jailbreak. If you don't want to jailbreak your device you can use Straight Talk Sim on non-jailbroken iPhone.
But there is information that Internet and MMS are completely functional without any Jailbreak.The only thing you will need to do is to change APN settings for Straight Talk and and the Internet and MMS simply stayed as the settings after the unlock.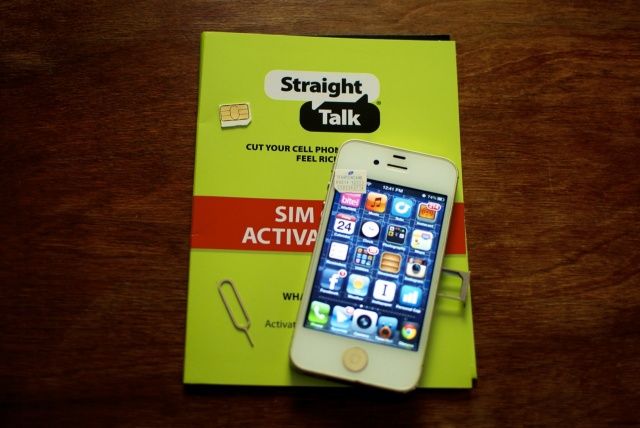 So let's see what you will need to do to factory unlock iPhone for Straight talk Sim Card.
How to Use Straight Talk Unlock on iPhone
Step 1. Order factory unlock for AT&T iPhone here or for other carrier here and free your iPhone from the carrier's chains.
Step 2. Jailbreak iPhone using evasi0n to fix WiFi and MMS. But as I mentioned above this step is not necessary because you can just change APN settings. However it is much easier to do with jailbreak.
Step 3. Order Straight Talk Sim here for any iPhone model including iPhone 5. But you will need to cut ST Sim for iPhone 5.
Step 4. After Straight Talk Sim will arrive to you, turn iPhone off and insert the Sim. Turn it on and you will see the Straight Talk network.
If you will not receive instructions on how to activate Straight Talk Sim perform easy steps below.
How o Activate Straight Talk Sim on Unlocked iPhone
Step 1. Visit www.StraightTalkSIM.com or call 1-855-222-2355.
Step 2. You will need a Straight Talk Unlimited 30-Day Service Plan card or a credit card to
complete your Activation.
The phrases "Activating your phone" and "Activating your SIM " both refer
to the same process and either one may be used as you activate your SIM card.
When asked for your phone's Serial Number, always provide the Serial Number
you receive with ST Sim.
Step 3. Insert your new SIM card into iPhone.
Step 4. Update your data settings APN (Access Point Name). Be advised that your phone's
data services will not work properly if the new APN settings are not added. You will find the
required settings inside the card.
Step 5. Reboot your iPhone.
That's it. Now you can use Straight Talk on factory unlocked iPhone and enjoy any Sim card.