How to Switch from iMessage to SMS on iPhone iOS 9
There is an interesting iMessage / SMS iOS 9 jailbreak tweak that makes it fast and simple to switch between text messages and your iMessages on iPhone. You can easily improve your iPhone experience if you are able to quickly select either iMessage or SMS option when you are about to send your text message.
How can you switch from SMS to iMessage? There is a jailbreak tweak you can get on Cydia and install on your smartphone. It reminds of the good old biteSMS tool that was available a couple of years ago. While biteSMS for iOS 9 doesn't exist you can find other tools that adopt some of its popular options.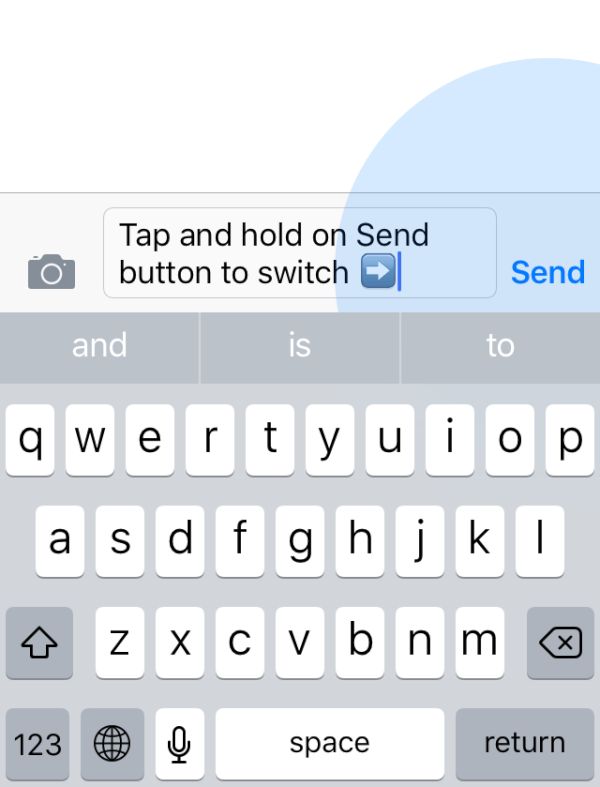 How to Switch from iMessage to SMS on iOS 9 iPhone
Step 1. You should add a new repository to your repo sources on Cydia: http://repo.ioscreatix.com [if you get Cydia iOS 9 Failed to fetch hash sum error you can fix it]. Once it is added you can download SwitchService tool from Cydia store and install on your handset.
Step 2. You can find a new pane in Settings after you have installed the iOS 9 tweak. You are able to turn on or off this program. You can also adjust the duration of touch hold option in order to change the type of the message you wish to use.
Step 3. Make all necessary adjustments in Settings on iOS 9 and start using the tool.
Step 4. When you have typed the message you can tap-hold the Send button. It will change its color indicating the type of message you can use. Switch between SMS and iMessage this way [have you heard about iMessage for Windows?]: you can send your text message as SMS if the Send button is green; or you can use iMessage if your Send button is colored blue.
Step 5. It is simple to choose your message type with a tap and hold option and you will not longer be frustrated because your iPhone will not send your iMessage as SMS or text message and iMessage because you can command now via gestures.