The ordinary way to downgrade iOS to 8.4.1 is not available to iPhone users because Apple stop signing this firmware version when it released iOS 9. If you have the iPhone 5, 4s or 5c you can still get back to the older operating system.
iOS 8.4.1 downgrade tool was developed by tihmstar. His program OdysseusOTA was used to help iPhone 4s owners return from iOS 8 to 6.1.3 without issues. Now this program is updated and you can use OdysseusOTA 2 on iPhone 4s, 5 or 5c to either downgrade from iOS 9 to 8.4.1 or update from iOS 7 to 8.4.1.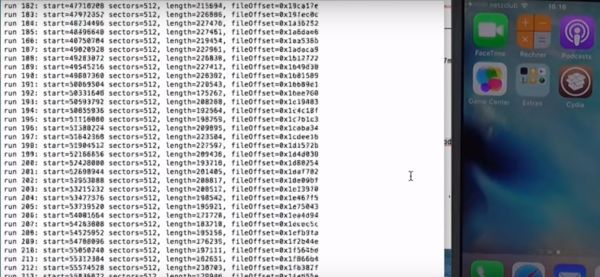 How to Downgrade iPhone 5 to iOS 8.4.1 Guide
Step 1. Firstly you should be jailbroken. If you don't jailbreak iOS 9 with Pangu or iOS 7 with Evasi0n or Pangu you are not able to get OdysseusOTA program.
Step 2. If you are jailbroken you can upgrade or downgrade from supported platforms to iOS 8.4.1 [here are direct links for iOS 8.4.1 ipsw download] and the process is not too complicated.
Step 3. It happens that Apple is still signing OTAblobs for 8.4.1 platform for the three iPhone models.
Step 4. Download the zip file will commands you'll need. Begin with the command on your Mac:
cd Desktop
cd odysseusOTA2
cd macos
You can watch the video on YouTube how to enter all the commands in order to reach your goal and create custom ipsw that you will need in order to downgrade successfully from any iOS version to iOS 8.4.1.
Step 5. Launch Cydia and install OpenSSH on your iPhone.
Step 6. Your iPhone and Mac have to be connected to the same WiFi network. You'll have to find out your ip address.
Step 7. You can download SHSH blobs or skip this step.
Step 8. You should extract pwnediBSS using the command from the zip file.
Step 9. Use command from the zip file to copy files to your device [remember to adjust your ip address].
Step 10. Type 'Yes' in the command field.
Step 11. Enter the password 'alpine.'
Step 12. Follow the commands using the video.
Step 13. You should downgrade successfully and run iOS 8.4.1 after you complete the guide.
READ MORE +