To Jailbreak iOS 8 iPhone 6 or Not? Pros and Cons of iOS Jailbreaking
With the official release of the seventh-gen Apple smartphone a lot of people become curious how to jailbreak iPhone 6 with the newest iOS 8 firmware. Once you start searching for iPhone 6 jailbreak you might find information about Pangu tool created by the Chinese hackers which proved to jailbreak iOS 8 betas but it is now unclear whether it can support the final iOS 8 or not.
iOS 8 jailbreak is developed by a lot of hackers, but since Apple hasn't unveiled it yet they can't test their programs to make sure everything works and their exploits are not patched by the famous Cupertino company. Will Evad3rs release iOS 8 jailbreak or it will do other enthusiasts?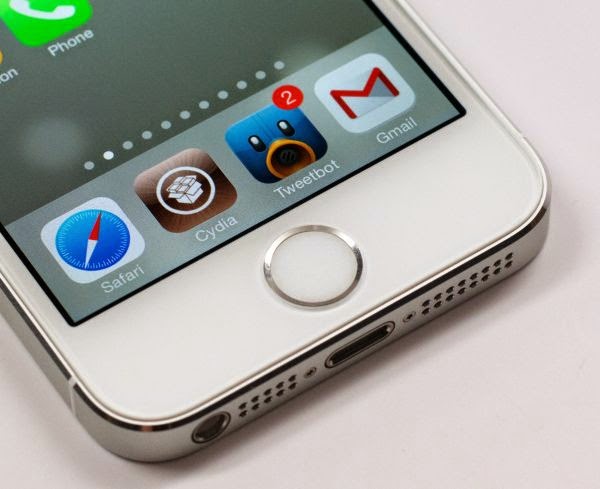 There are a lot of iOS jailbreak pros and cons and you should learn them before you actually choose to jailbreak. iOS 8 brings a lot of new features and options that can help you customize your iPhone and iPad. Still some users wish to have Cydia on their Home screen as well and this well-known store with jailbreak apps and tweaks becomes available only after you jailbreak your iDevice firmware.
Should I Jailbreak iOS 8 or Not?
Right now we can't tell you how to jailbreak your iPhone 6 with iOS 8 on it because Apple begins to ship this new handset later in September. Still we can list advantages and disadvantages of being jailbroke and installing different hacks and applications that will never appear in the iTunes and App Store.
Pros
Jailbreaking gives you an access to thousands of useful tweaks, apps, cool hacks that can make your iPhone or iPad truly unique and easy-to-use. You can install the browser you like, download tons of useful staff, change your iPhone look, add cute tricks etc.
Jailbreaking removes the limitations set by Apple on your firmware. It allows installing third-party applications that you can download from internet.
You get a lot of alternatives to default applications, customization and tethering.
Cons
Once you jailbreak you invalidate your Apple warranty. Jailbreaking might hurt your device so you are doing this at your own risk since you download files from internet and might get a virus or malware program.
Being not jailbroken means using only apps and games approved by Apple. This means you get no hacks, tweaks and tricks.
You just get the iPhone and that's it. It works, but it is just like any other iPhone that is not jailbroken.
P.S. Millions of users are being jailbroken for a lot of years in a row. This has begun in 2007 and lasts in 2014. Users jailbreak and enjoy getting all the new features that will never be available directly from Apple.