Troubleshooting using Gevey Sim Unlock on iOS 5 or 5.0.1
Here's a little Gevey Sim Unlock iOS 5 Troubleshooting Guide for those who experience different kind of bugs while unlocking your iPhone running iOS 5 or iOS 5.0.1
After syncing with iTunes (cable) Gevey sim stops working (No service message). Probably Apple tries to send some instructions to your phone to fight Gevey sim and iPhone 4 unlock. Just remove the card and insert in again. To avoid this problem in future simply disconnect from the internet while synching with iTunes.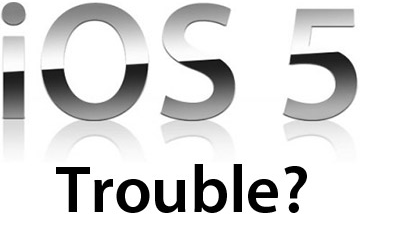 Gevey sim stops working after syncing with iTunes via Wi-Fi. The solution is similar to the previous issue: disconnect from the internet and sync with iTunes via USB. Remove Gevey SIM and insert again. That should do the trick.
In case if your GPRS or 3G settings doesn't work just restart the iPhone, remove the SIM from the SIM tray and insert it again.
If none of those methods work of if you see Invalid SIM message just remove and reinsert the card. You'll see No service message in few minutes. Call 112 and then end the call in a minute. Turn Airport on and switch it off in a minute. It will cause SIM failure message and you'll get the signal by this time. Remove and insert SIM but don't do anything after that. You'll get signal in few minutes.
For detailed tutorial on how to unlock iPhone 4 with Gevey SIM read our guide here.
And please feel free to check the tutorial for those who are curious how to unlock iPhone 4 on iOS 5