Try Updated Semi-Tethered Jailbreak For iPad, iPhone and iPod Touch
Last version of Semi Tethered Jailbreak was updated to 0.7.9. This latest jailbreaking solution has many improvements and fixes. It was launch because of a lot of errors while semi tethered jailbreaking process on such devices as iPad, iPhone and iPod Touch.
Today BigBoss along with Saurik (creator of Cydia) has updated the SemiTethered Jailbreak to version 0.9.1. This new version of the SemiTethered Jailbreak contains an updated version of MobileSubstrate that is currently in a beta testing period (expect bugs).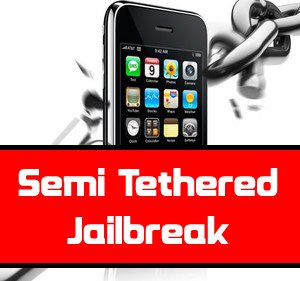 The benefits of using this beta version of MobileSubstrate, however, is that it will get rid of all the daemon patching which in turn means you will be able to use Notification Center plugins and also Mobile Safari (with patching) upon restarting into a SemiTethered state. Overall you will additionally notice the SemiTether 0.9.1 Cydia package is much more stable than in previous versions.
BigBoss has noted that the following changes come in to play in the SemiTether 0.9.1 Cydia package:
Summary of changes
Much more stable with new mobile substrate Can patch safari so it works in the non-jailbreak reboot mode App to monitor the status of your semitether and reapply. Check after cydia installs. Keep in mind that I am additionally looking into a patch for the mail.app
So, if the previous version was full of errors while jailbreaking, you can try this updated Semi tethered jailbreak 0.7.9 version and jailbreak your Apple gadget quick and easy.
This news was prepared by ijailbreak.com