You Can Unblock Blocked Calls on iPhone iOS 6
Are you a boss? Do you wish your team to work properly and give you reports on time? Do you sometimes have a problem with your workers not answering the phone calls? We all know that with the introduction of iOS 6 all iPhone users have got a chance to use "Do not disturb" option and ignore all calls automatically. You can now unblock blocked calls for some groups of iPhone owners and reach people you really need at the moment with ease.
There is an application called Call Bliss. With it you can quickly unblock blocked iPhone calls. Simple download the program, install it and start enjoying your new life. Here is how to unblock blocked calls on iPhone 4 guide. Read it and you will understand everything yourself.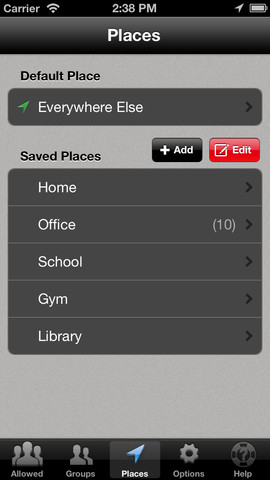 Use Location to Block / Unblock Phone Calls
While "Do not disturb iOS 6 mode helps you to ignore all received phone calls, you can sort them out by groups of people and allow particular users reaching you when they need it.
Launch the application and create a list of locations for your contacts. You can make any groups, for example "Friends," "Work," "Family" etc. It is very easy, just use your imagination and create groups that are easy to understand. Then you should assign people from your contact list to one of the groups. You can also choose when [at which place] each group is allowed reaching you.
Now, when you are at work your boss and people you work with can phone you while your friends should wait when you are finally free.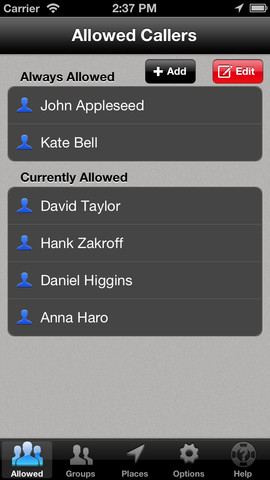 How Call Bliss Works
The Call Bliss app for iPhone will automatically detect where you are located at the moment and let you receive only the phone calls from people you wish. Everyone else on your contact list will be automatically ignored. This is how to unblock blocked calls on iPhone 4 and other iOS 6 handsets.
By the way, Call Bliss has other important options. One of them is "Allow all Calls." The other one is "Block all Calls."
The app is worth $2.99. You can download it using this direct link from the App Store.