How to Get Unlimited Tabs in Safari with Cydia iOS 9 Tweak
When you are using Safari on iPhone or iPad you can open 36 tabs [learn how to block ads on Safari]. This is a big number and not all users are eager to launch so many tabs at once. Still you can increase this number and get truly unlimited tabs in Safari Cydia if you are jailbroken. iOS 9 firmware can be jailbroken with Pangu program which also supports version iOS 9.0.1 and 9.0.2.
If you already installed iOS 9.1 using direct download links or through OTA-update you cannot install any iOS 9 jailbreak tweaks because this platform is currently non-jailbreakable.
How to Get Safari Unlimited Tabs on iPhone
Step 1. The good news is you don't have to pay for the jailbreak app. It is totally free. You can download the tweak Xaris from BigBoss repo on Cydia and install on your iOS 9 device.
Step 2. There are no configurations. So there is no need to launch Settings and adjust anything with the tweak.
Step 3. You can now launch Safari browser and open any amount of tabs. You are no longer limited to 36 tabs which is nice.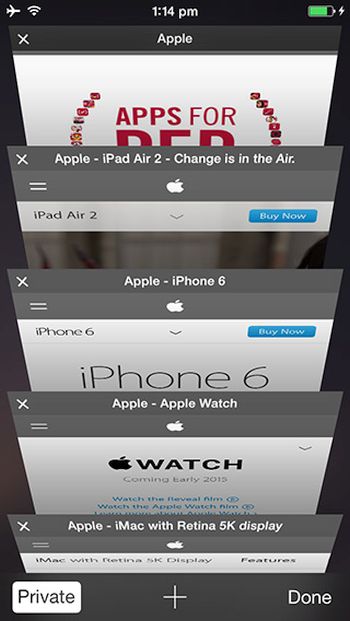 However do you really need so many tabs? Your iPhone or iPad would eventually run out of memory if you keep opening more and more tabs. You can also use iOS 9 multitasking using the tweak from Cydia store.
You have to remember that the more tabs you open the more memory is used and your browser will be slower if you launch too many tabs on iOS 9 iPhone or iPad.
This is a fun tweak however more users don't need so many tabs. What do you think about such an offer? Who would ever need 36+ tabs in Safari on the smartphone or tablet device?