How to Unlock iOS 6.0.1 iPhone with Ultrasn0w 1.2.8 [Advice]
Now, once developers from iPhone Dev-Team had presented their Redsn0w jailbreaking utility and made it possible for iOS 6.0.1 (6.0) iPhone users to perform tethered jailbreak on iPhone 3GS and 4 as well as iPod touch 4G, they went ahead working on Ultrasn0w 1.2.8 unlock for iOS 6.0.1 utility. This news has been confirmed by MuscleNerd who likes to update his blog and share his thoughts with public.
Update: Now you can use official Ultrasn0w 1.2.8 unlock for iOS 6.1 on iPhione 4 and 3GS.
Go on reading to find out how and when it is finally possible to perform Ultrasn0w 1.2.8 iPhone unlock on iOS 6.0.1 and which device this utility is designed for. You can remember that I wrote you about Ultrasn0w fixer for 6.0.1 which was released by third party hackers and you can use it while you are waiting for official Ultrasn0w release.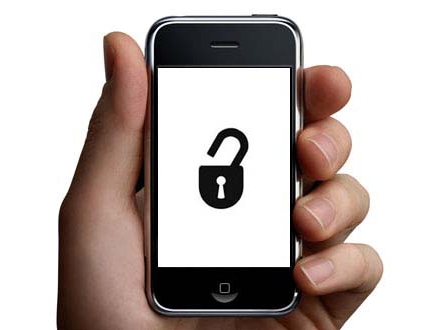 Ultrasn0w 1.2.8 and iOS Basebands
You should understand that it won't be possible to unlock any new iOS baseband with new Ultrasn0w, since this utility is meant for just an update which can add support to iOS 6 firmware. In other words, iOS 6 users will be able to unlock basebands that are unlockable on iPhone 3GS and 4.
In order to use the next Ultrasn0w, all iPhone owners must preserve their old iPhone baseband. How can it be done? They should upgrade to custom iOS 6.0.1 via Redsn0w preserving baseband. This will help to keep the old baseband and be able to unlock iOS 6x iPhone with Ultrasn0w 1.2.8 which will work with these basebands: iPhone 3GS [06.15.00, 05.13.01, 05.11.07, 04.26.08 and 05.12.01] and iPhone 4 [01.59.00].
Ways to Unlock Other Basebands
Are you able to unlock iPhone 4S [3.00.04, 01.0.11, 01.0.13, 01.0.14, 02.0.10 and 02.0.12], iPhone 5 [1.00.16] and iPhone 3GS [05.14.02, 05.15.04, 05.16.00, 05.16.01, 05.16.02, 05.16.05 and 05.16.07] and 4 [2.10.04, 3.00.04 and 3.10.01] with basebands unsupported by Ultrasn0w 1.2.8? Yes, you are.
You can get factory iPhone IMEI-based unlock that is lifetime, official, legit and works on all iOS and basebands. The guide to the iPhone IMEI-based unlock is pretty simple and no need to jailbreak your iPhone and hack it using any tool like Ultrasn0w.
Firstly, you need to learn which carrier your iPhone 3GS / 4 / 4S / 5 is locked to. Secondly, you must find out if this carrier is supported by IMEI unlock tool. Thirdly, in case it is supported you should request to unlock your device and provide your IMEI number in order to get unlock. You can get this number in Settings – General – About or look it under your handset's battery.
At last, you will have to follow the instructions provided to you in the email sent by the company that unlocks iPhones with IMEI tool [you'll have to restore your handset to 6.0.1 or 6.1 in the near future using iTunes and learn that now you are a lucky owner of an unlocked smartphone and forget about Ultrasn0w unlock tool for iOS 6.0.1 or any other iOS version].
There are many services in the net butt I offer only the bets and cheapest in comparison with others. If your iPhone is locked to AT&T you're lucky guy because you can use this service to unlock AT&T iPhone for the cheapest price. In case you don't know to which carrier your iPhone is locked to then go here, check IMEI and find unlock for your device. And the third service on which you can pay attention offers unlock to has great reputation.
As to Ultrasn0w unlock for iOS 6.0.1 release date, stay tuned with us and you will be the first who will know about the launch and I will provide you with the detailed tutorial guide on how to use it.