Unlock iOS 6.1 beta 3 And Forget About It Forever
Finally Apple release another beta update. After three weeks of iOS 6.1 beta 2 ruling now you can download iOS 6.1 beta 3 without developer account and use it on your iPhone and iPad. But this article is for those how have already installed new beta and now need to unlock it.
There are can be many reasons to unlock your iPhone because now, after enjoying new test release, you need to make a call to a friend and tell him about the new update. But, suddenly, you see that you can't do it because your baseband is updated and you lost SAM unlock, Gevey Sim unlock, Ultrasn0w unlock on iOS 6.1 (which is the worst) and any other unlocking solution depending on baseband.
In this case I can surly tell you that none of the above will work. To verify this find out iOS 6.1 beta unlocking possibilities and you will see the whole picture.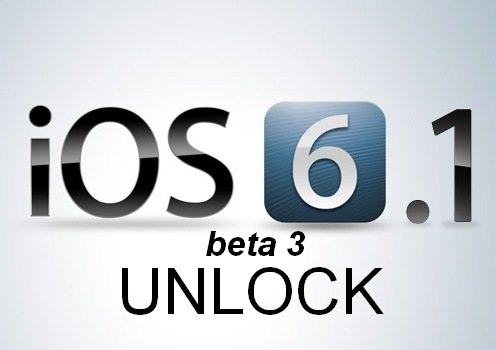 You are here to find, maybe free or maybe cheap, unlock for iOS 6.1 beta 3 iPhone 5, 4S, 4, or 3GS and you are in the right place. Now is the situation where you can't find free unlocking solution for iOS 6 and iOS 6.1 beta iPhones, however here you can find really cheap method for your device. This is well-known IMEI unlock for your iPhone.
This method is the best and the easiest. Why it is the best, because if you unlock iPhone once, you will forget about it forever because your iPhone IMEI number will be titled as unlocked in Apple's iTunes database. This means that you will be able to update/restore/sync/downgrade/upgrade again your iOS in iTunes and still be unlocked. The second and not less important thing is that you will be able to use any SIM card/carrier/operator around the world permanently. Find out how IMEI unlock works and make the right decision.
Also this method is the easiest because all you have to do is to give iPhone IMEI number and know the network to which your iPhone is locked to. If it is locked to AT&T there is no better than that, because only AT&T users can unlock their devices for $ 9.99 here and forget about it.
I know that there are many users who don't know the carrier because they bought iPhone on eBay or elsewhere and don't know the locked carrier. In this case you need to find out it. First it was possible to do it for free but now you need to pay for this service and you won't find it at no cost. Only here is free iPhone IMEI checker to find the network and order iOS 6.1 beta 3 unlock for iPhone here below.
To free your iPhone from any baseband and network's restrictions and use any iOS and any SIM card you need to find cheap, legit service and use it as the best partner to unlock your iPhone. Here below I give two the most popular and the cheapest IMEI service to unlock iOS 6.1 beta 3:
So, choose the best for you and share this important info for all who want to unlock their iPhone running iOS 6.1 beta 3 and enjoy it forever.