Unlock your iPhone with SAM Before it's Too Late
The early bird gets all the good stuff as you know. We'd recommend you to unlock iPhone with SAM right now or at least today if you planned to do it in the near future but haven't for some reason.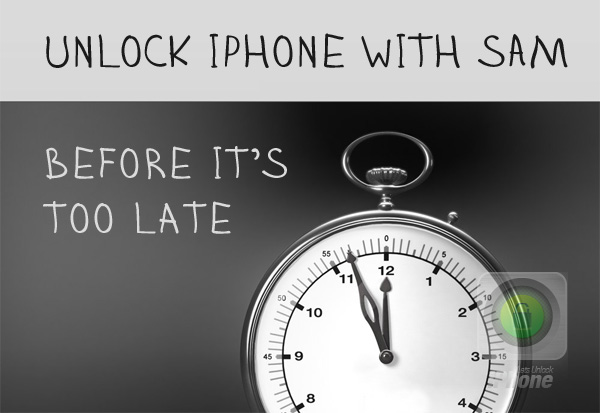 Apple seems to increase security measures on activation servers so unlock and save your activation tickets  before it's too late. The SAM unlock release last weekend was totally unexpected by most of iPhone hackers and those who were waiting for the new ultrasn0w or Gevey release. Anyway that was totally good news. Along with those who were waiting for this unlock for months, other iPhone users from any part of the planet can free their devices and use with any carrier.
Loktar_Sun and Sam Bingner made great job by putting joint efforts to that unlocking methods that works absolutely on any device regardless of firmware or baseband version. Any iPhone with jailbreak can be now set free with few mouse clicks.
A day after SAM release redsn0w tool was updated to automatically save activation tickets of unlocked SIM cards. Version 0.9.10b8 offers automatic one-click solution for saving thickets for those who is too lazy or is afraid to mess up with iPhone's filesystem. You can find the detailed instruction on how to save activation ticket with redsn0w here.
That's what MuscleNerd posted in his Twitter today about iPhone SAM unlock:

Looks like these brave moves by jailbreaking-unlocking community were mentioned by Apple. This "catch me if you can" game between Apple and jailbreakers become a good tradition already. The jailbreakers always find new exploits and methods to trick Cupertino company and the company constantly releases updates to close the vulnerabilities. And it goes on and on. Looks like this time we have similar situation.
Right now the best way to keep the things safe is to save your activation ticket manually or with latest version or redsn0w and use current jailbreak without being afraid of network disconnection. You can wait in that position till next unlocking solutions comes out.
UPDATE: Looks like it's already too late: SAM Unlock is Not Working Anymore