Untethered Jailbreak for iPhone 5 on iOS 6.0.2 Ready
Finally, after so many thoughts and predictions on the possibility of iOS 6.0.1 jailbreaking, famous hacker Planetbeing gives a bit more insight on what is happening with iPhone 5 iOS 6.0.2 untethered jailbreak.
This jailbreak is READY! Hooray! It works on iOS 6.0.2 but iOS developers still want to finish it for iOS 6.1 and it requires some additional work. It's great that Planetbeing has chosen to talk to trusted online website [Reddit] and explain the situation with iPhone 5 iOS 6.0.2 untethered jailbreak. We are glad that he didn't do it through his Twitter account, because in this case everyone would have had a lot of questions unanswered.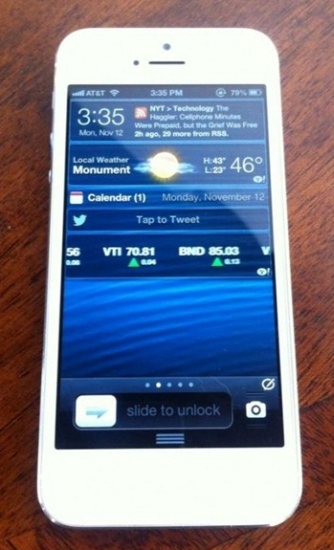 Planetbeing's iPhone 5 is jailbroken. Yes, the well-known hacker has an untethered jailbreak for iOS 6.0.2. "I have an untethered iOS 6.0.2 JB running on my iPhone5," hacker said. It is real and works, but this utility will not become a public release. Why will this jailbreak not be launched for millions of iPhone and iPad users?
As hacker explains, a particular exploit has been used to jailbreak his iPhone 5. This exploit allows iOS developers accessing all iOS future releases. If hackers and planetbeing present iOS 6.0.1 untethered jailbreak now, this exploit would be burned.
Hackers are waiting for Apple to release its iOS 6.1. Since this firmware version should be more difficult to jailbreak, the community is waiting for its launch and hopes to use their exploit to jailbreak iOS 6.1 as well.
So the good news is jailbreaking is alive. And when developers fix all the bugs to get it work for iOS 6.1, iPhone 5 untethered jailbreak might be finally released to public. Be patient, and everything will happen eventually. Even though Pod2g wants Apple to open up its firmware for various themes and mods and asks users to sign the WeNeedAnOpeniOS petition on Twitter, not all hope is lost.