Users Complain About App Store Content Missing Error
The problems with Apple services seem to become permanent. It was earlier in March when the iOS company fixed 'Cannot connect to iTunes' issue and now users report App Store content missing error on both Mac and iTunes stores. According to iOS fans, they get App Store 'Service unavailable' problem this time.
The App Store problems are not a secret to anyone. Big companies might have issues they can deal with, but users become frustrated with how often the issues surface with the iPhone maker. Users who have Macs say that they began to receive 'Internal Server Error' and iOS device owners who try to connect to iTunes store get a 'Service Unavailable' message. Both App Store errors are experienced on March 25.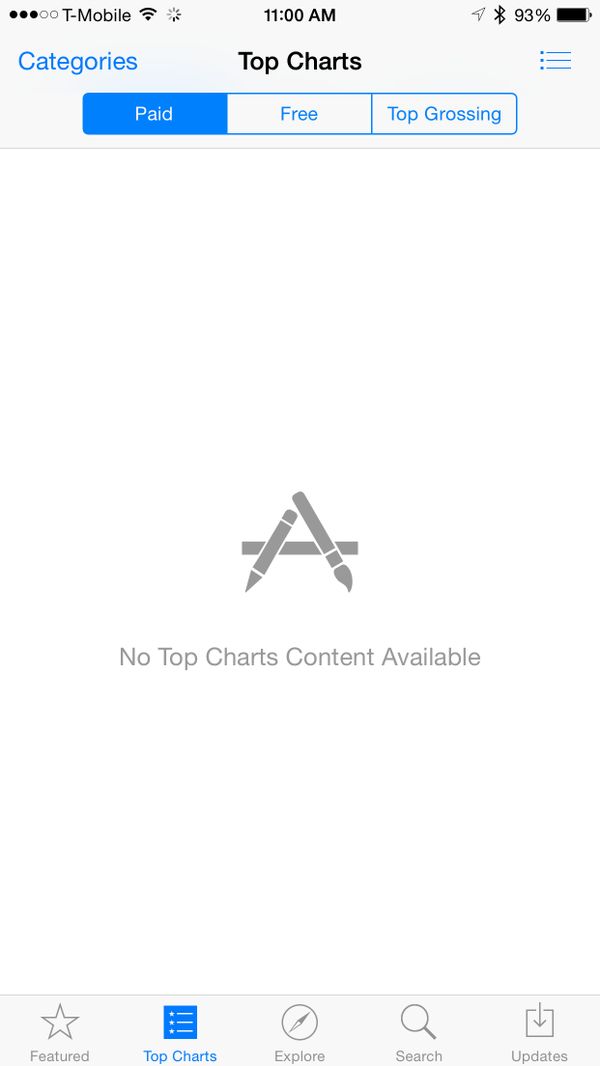 The new App Store down issue doesn't seem to affect the whole world but it's common to a number of users. Still some of iPhone and iPad holders have no issues while accessing the store but they might still see the empty charts with no content.
If you happen to get iTunes 12 sync problem you can fix it. As for the new iTunes and Mac Store inaccessibiliy errors they are still not fixed and users can see most of the store's content missing. At the same time, Apple's official system status page shows that everything works perfectly well.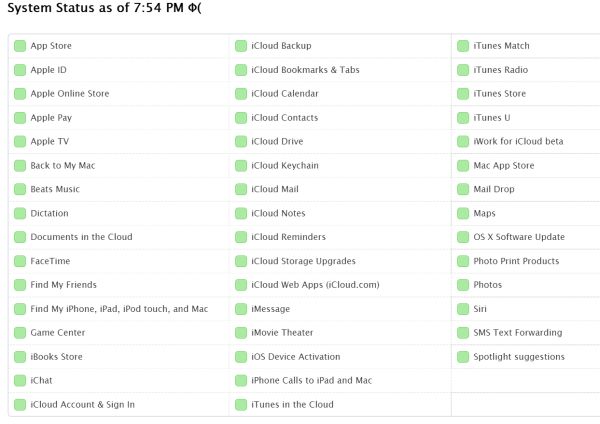 Do you get this issue?