Users Report Mac Freezing Issue Caused by OS X 10.11.4 Update
Do you have Mac OS X issues? Users report various Mac bugs after installing OS X 10.11.4 version. Have you updated OS X El Capitan operating system to the newest release? Do you have any problems now?
Mac freezes after OS X 10.11.4 update. There is no reason for getting no response from your computer but this is what happens. A number of Apple users with Mac complain about Mac OS X issues that cause hard reboot.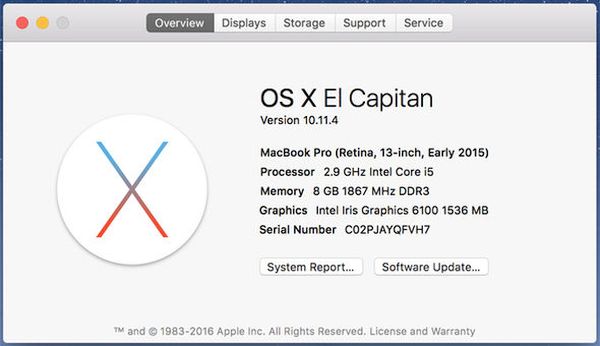 What models are mainly affected? According to reports, the bug is noticed on 13-inch MacBook Pro with Retina screen [the one that was released in the beginning of 2015]. It seems that the issues has been around for quiet a while since first compaints are dated back to the end of March.
If you are running OS X 10.11.4 update and notice that your mouse freezes, screen freezes and Mac is forced to reboot – you should know that there are many other Mac users who have the very same problem. It is most likely related to the OS you have installed. The problem occurs at random. You cannot predict when your system is caused to hard reboot [learn some Apple predictions for 2016].
It's curious that the same bug is noticed on 15-inch MacBook Pro models and other Macs. Crash logs show that this could be Intel graphics driver issue still Apple offers no solution at the moment. The problem could be fixed in the next OS X upgrade. You might wish to roll back to previous OS X 10.11.3 to avoid the issue on your computer.