New Vulnerability in iOS 6.1 iPhone Passcode Bypass
A lot of bugs are lately discovered in Apple's iPhones. The latest "treasure" is a new iOS 6.1 passcode bypass vulnerability. This is the second bug found this month in this firmware. A big report on the whole issue is published by Vulnerability Lab. We'll point to some of the issues detailed by Benjamin Kunz Mejri who has found the Lab.
This iPhone passcode bypass bug makes it possible for attackers to get to your pictures and contact list if you are running iOS 6.1. Other problems can also surface if the vulnerability isn't patched in time.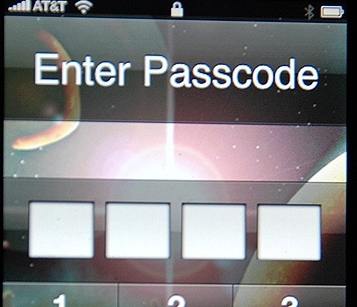 About iOS 6.1 Passcode Bypass Bug
The new vulnerability discovered in iOS 6.1 is similar to the one connected with passcode. Attackers can manipulate your smartphone's functions. For example, they can manipulate the Power Button or Emergency Call option, if they access your handset, of course.
In other words, hackers might call 911 on your iPhone and cancel this call by turning the power off. This is just the beginning as iOS 6.1 passcode bypass hole can give attackers more things to do.
There is one video on YouTube that demonstrates how attackers can get to your handset's voicemail feature and contacts. They don't even need your pin to get the access. Watch this video, and you'll see everything yourself:
Your Phone Goes Black
According to Vulnerability Lab report, the new bypass vulnerability can make the device's screen turn black. If the attacker holds down emergency, power and screenshot buttons, he or she will make your iPhone go black [display minus the top bar].
When it is done, the device can be connected to a computer, and all the data saved through iTunes will become available. There is no need to use your passcode to view contacts and photographs on a computer.
The new bug isn't fixed with iOS 6.1.2 release. Maybe Apple will fix not only iOS 6.1.3 jailbreak but passcode vulnerability.