Widescreen iPhone 7 Concept Amazes
There are many different iPhone 7 concept ideas. While Apple is promised to unveil iPhone 5se soon and this model should be the 4-inch handset, designers have enough time to create new concepts for the bigger iPhone 7 that should be released in fall 2016.
Can you imaging a widescreen iPhone? This is the main idea of new concept that has surfaced online. It could look weird and even insane. This widescreen phone can blow your mind as it looks fantastic and incredible.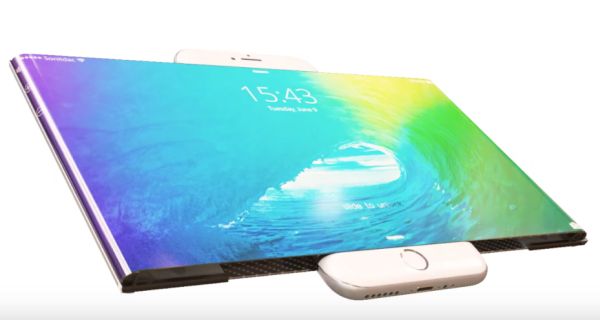 The latest iPhone 7 concept offered by Sonitdac team can remind you of both iPhone 6s, Apple TV and iPad Pro and even Samsung Galaxy S7 that was recently presented to public but isn't officially sold yet. The idea of merging popular smartphones and devices in the same iPhone 7 looks amazing. The gadget gets the curved glass screen and that looks endless when 'in work' and is encased in the aluminum body.
The device looks really cute and it can boast the widescreen button. Designers put it on the top edge of the phone. If you press the button your curved glass screen will extend out of the shell and you'll find the big display that makes the handset look like a small tablet device or little computer.
Of course, Apple will not allow the screen to extend in 2016 or next year or in the future. This is a crazy concept idea that would definitely attract millions of customers if anyone makes it real. For now this is impossible.
What do you think about this designer's idea? Could it be a dream that comes true one day? Apple's next iPhone 7 will not be a widescreen phone. The upcoming iPhone 5se will be a 4-inch gadget long-awaited by millions of users. The company can bring new features and options, make it more powerful but it will not turn the widescreen iPhone concept into a real smartphone.