WWDC 2014 Ticket Lottery for Devs Is On
This year's Apple World Wide Developers Conference will be held in San Francisco's Moscone West convention center on June 2-6. Ticket lottery has already started. According to the Cupertino-based company, the app for tickets is launched and on till April 7.
As the company states, WWDC 2014 tickets are to be issued to developers through a random lottery. Devs who will attend this year's event are promised to spend "a great week" in developing community. People come to this conference from different corners of the planet to learn more about iPhone 6, OS X platform and iOS 8 updates and release new-gen of amazing applications for Apple devices.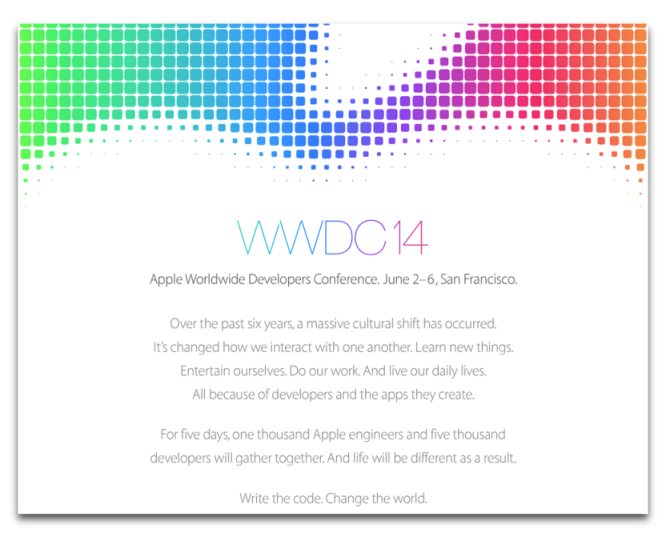 Tickets are mostly sold within 1 day for this conference, sometimes within an hour. Thus the iPhone maker started a lottery system this year to issue the pass for devs selected randomly from all the registered users. If you apply for WWDC 2014 ticket lottery this weekend your will see the status of your request on April 7.
Apple is also to give its scholarships to 200 students at no-cost. You can apply for the programs if you are a member of any of Apple's paid dev programs, such as iOS Dev programs and Mac Dev program. You have to have been a member before April 4 when Apple announced its lottery idea.
You are able to register for the ticket lottery through this link.