WWDC News: Banners Appear at Moscone Center
Even though WWDC 2014 starts on Monday only, the Moscone Center in San Francisco can already boast the first banners. Apple is preparing for this important event and you can take a look at the WWDC banners 2014 inside this post.
The banners are hung in the Moscone West lobby. Developers should prepare as one of the banners states 'Write the Code. Change the World.'
There will be surely more banners coming up this week since the conference opens on Monday. WWDC news will go wild on June 2 with Apple being expected to present its new iOS 8, operating system for Mac and a lot of other curious facts and information. Devs will learn more about the firmware update and test it with their games and applications.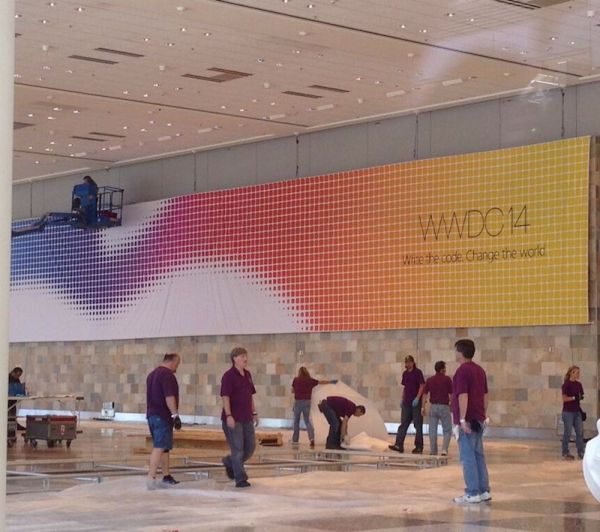 The most curious banners with particular details on Apple's keynotes will be kept in mystery until Monday. Get prepared. The event will go live video streaming at 10.00 AM Pacific Time. You can follow the conference through WWDC iOS application and Safari browser on Mac. Windows users can keep a track of events through QuickTime 7, and, of course, all the iDevice and OS X world sites will cover the most interesting keynotes starting June 2, 2014.