You Can Enable Night Mode in Maps 24/7 on iPhone
iOS 9 users who had enough time to jailbreak iPhone using Pangu jailbreaking tool can now enjoy some cool features. For example, you can use Night Mode in Maps application 24/7. Originally this option is only enabled during the night still jailbroken users get more opportunities.
Why would you need to use Night Mode in Maps? Firstly, it makes it much easier on your eyes to see the elements. Secondly, you can enjoy simpler and faster navigation thanks to this cool option.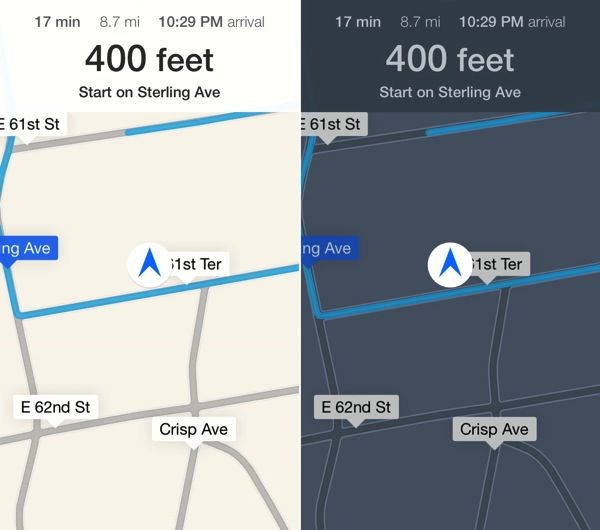 Why would you like to use iPhone Night Mode during the day? Some users might enjoy the dark-colored theme offered by the cool iOS 9 mode. Thanks to one jailbreak tweak you can turn on this option for 24/7 use. The tweak is called AlwaysNightMode.
The jailbreak app is free of charge. You can download it on BigBoss repository. Install it and there is nothing to configure. Just enable the program through Settings and restart Maps application if needed.
With the tweak being on you will notice that iPhone Maps becomes much darker than original version. All the application's design elements will be darker. You will be able to enjoy the changes during the day and at night. If you only wish to use the ordinary Night Mode option you'll have to disable the iPhone jailbreak tweak.
Right now users can only jailbreak iOS 9 versions up to iOS 9.1 as this version is also supported by Pangu tool. All newer firmwares are currently non-jailbreakable.