More Than 2 Millions iPhone 5 Were Sold In China This Weekend
On Monday, Apple announced that for the first weekend sales of the iPhone 5 in China, the manufacturer has to realize over 2 million smartphones. Official sales of high-end Apple phones in China started on December 14.
In Apple statement said that to day the Chinese market has become the company's second largest after the United States and it accounts for 15% of sales. The company noted that this time in China, there were no queues in front of the traditional shopping, but consumers have made quite a number of pre-orders, which did not exist before.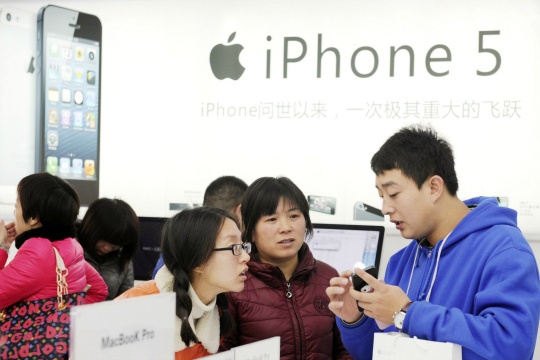 "In China, we have achieved tremendous success," – said Tim Cook, adding that the other generations of iPhone have never been sold so well in this country. Remember that Apple started to release iPhone 5 in more than 30 countries.
There are two models of iPhone 5 in China. One of the models is marked with number A1429 – is the version for the iPhone 5 locked to WCDMA local mobile provider China Unicom. Second – A1442 – designed for CDMA2000 mobile network provider China Telecom. Unfortunately, the iPhone 5 did not appear in China Mobile, which is the largest mobile operator in the world. Also there is no news about factory unlocked models, so if you need to unlock iPhone 5 find out how to do it.
iPhone 5 sales began in the U.S. and other countries of the "first wave" of September 21. For the first three days were sold more than 5 million smartphones. And on November 2 more countries could buy iPhone 5 almost globaly.
As you see new iPhone is really popular not only in US but in whole world and there are millions who want it and buy it even with such high price. Apple did great job and made people to but its new device.
Also iPad Mini sales were strated in China but there is no data about the sales.