Apple: iOS 6.0.1 Features Is Ready to Download For iPad Mini and iPad 4
Great news came from Apple company which announced iOS 6.0.1 and now you are able to download it on your iPhone, iPad 4, iPad Mini and iPod Touch. Except new features iOS 6.0.1 brings bux fixes and improvements. Not long ago I wrote you that Apple planned to release iOS 6.0.1 and soon you would be able to download it on your device. And this day has become.
iPhone 5 users are not accustomed to iOS 6 but they know that this version has its bugs that are needed to be fixed. New update brings improvements in performance and those bugs fixes.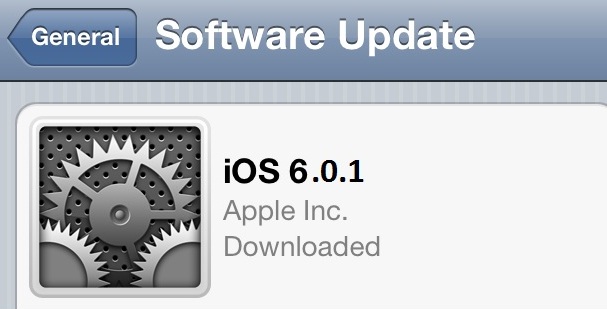 Also you can notice some improvements and additional data in Apple maps app. Let's see what changes iOS 6.0.1 brought to us.
iOS 6.0.1 Features
Now you don't see horizontal lines across the keyboard.
Now you can use Exchange meeting without any bug.
Connection iPhone 5 and iPod Touch 5th to encrypted WPA2 Wi-Fi networks is now much better.
Now you can update your iPhone 5 to new iOS using over the air update.
Passcode Lock bug is fixed too. Now it will not allow access to passbook pass from lock screen.
More controlled using of the cellular network in some instances.
Fixed camera flash.
Use Cellular Data switch for iTunes Match is now consolidated.
So when you download iOS 6.0.1 you will get fix for all these bugs. So check supported devices:
Supported iOS 6.0.1 Devices
iPhone 5
iPhone 4S
iPhone 3GS
iPad 4
iPad 3
iPad 2
iPad mini
iPod touch 5
iPod touch 4
If you use factory unlocked iPhone you can update your device to iOS 6.0.1 using Over the Air update. To do this just go to Settings – General – Software Update. Also you can use iTunes to do it if you don't afraid to lose unlock.
Here below you can see direct links which you can use to download new iOS update.
Download iOS 6.0.1 Using Direct Links
These are official links taken from Apple and you can use them for your needs. You comment section below to tell us and our readers about impressions about the new iOS 6.0.1
Now after you have the links you can try to unlock iOS 6.0.1 using methods like SAM, Gevey, Ultrasn0w and IMEI.