Apple Is Preparing to Launch iPhone Mini in 2014 to Beat Android
Analysts from the company Strategy Analytics predict hat Apple will release iPhone Mini in order to halt the advance of mobile phone running Android. According to experts, in late 2013, sales of Android smartphones will increase by 35%. Apple supplies will grow by 33%.
Analysts expect Apple market share in 2013 will be 21%, Android will control 33% of the global mobile market. Apple would have to use a factor such as low prices, to make the iPhone attractive to more people and strengthen its position in relation to the gadgets on Android. More affordable iPhone will also be able to press the mobile products Samsung and Nokia, whose phones are especially popular in emerging markets.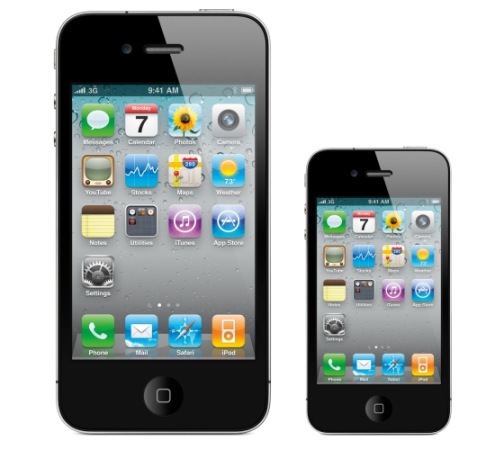 Now the iPhone 5 sales are growing rapidly, the device brings good revenue, so this year for Apple does not make sense to release iPhone mini. Apple will release iPhone mini in the next year, 2014. Then Cupertino company will have to find new ways to boost sales of their smartphones.
Apple now operates only in the premium segment. Companies do not have enough other quotations. There are a lot of Android phones for $ 200. This is a niche in which Apple hasn't been yet, but it may be useful to capture the mass market. Cheapest model could allow Apple to claim part of the customers of Samsung, HTS and LG.
iPhone mini is not a threat to the standard iPhone. A simple version of the device is intended for a different audience. Message by the Strategy Analytics is the latest harbinger of exit budget version of Apple smartphone. Observers believe that the cheaper iPhone will delve into the emerging markets of China, India and Russia, where consumers tend to choose cheaper models without long-term contracts.
What do you think about that. Will iPhone Mini really be popular among users after its release date?