Apple Seeds iOS 9.3 Beta Download for iPhone, iPad, iPod touch
The new iOS 9.3 beta download is available to devs. Apple continues testing the iOS 9.2 and is already working on the iOS 9.3 update. This should be another minor upgrade that would fix some previous bugs but won't offer anything innovative and unusual.
If you are planning to download iOS 9.3 beta 1 you have to make sure you are a registered developer because there is no public beta available yet. Right now the iOS giant is only offering professionals a chance to see what the first beta brings and it would later release the iOS 9.3 beta to public beta testers.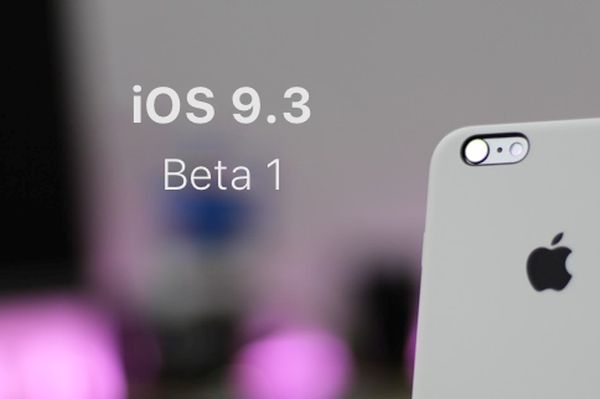 Users who own the iPhone, iPad or iPod touch supported by iOS 9 and wish to test public betas can easily register in this Apple's program. This is free of charge and you won't have to constantly search for iOS 9.3 first beta, beta 2 etc. to download because you'll be able to upgrade right on the iPhone without having to download and manually install the ipsw file.
Registered developers can get iOS 9.3 beta 1 through Apple Dev Center. It is also possible to upgrade through OTA-update however such option is also available to devs who are participating in the official Cupertino-based giant's program.
It's unlikely that the iPhone maker could add some major changes for end users. According to first reports, the newest beta comes with some simple and minor improvements. For example, it allows iPhone owners to pair with several Apple Watch devices at once. You have to run iOS 9.3 on the smartpone and watchOS 2.2 on the Watch to make this happen.