How to Unlock 04.12.01, 04.11.08 BB iPhone 4 Using AT&T Contract Unlock
AT&T contract unlock is the easiest way to unlock 04.12.01 and 04.11.08 basebands on iPhone 4 running iOS 5.1.1. All you need is to have AT&T contract. If you have it, it's great but if not I can advise you to contact with those your friends that have contracts and ask them for help to unlock your iPhone 4. Here below I will show you how to do that quickly.
In our days it is very hard to find exploits to unlock iPhone. Apple tried hard to protect their gadgets from illegal unlock but we can use our tricks to perform unlock even on basebands 04.12.01 and 04.11.08 using AT&T contract unlock.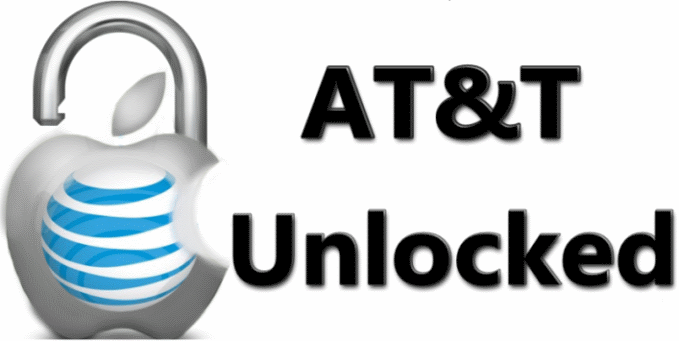 But before you start AT&T unlock using contract read requirements that you need to fulfill to perform successful unlock.
What you need
Any iPhone 4 with AT&T contract.
If you are not AT&T customer you need to have their account. If you haven't created it I can't give any guarantees that you do it successfully.
Your iPhone IMEI number. You can find it in Setting => General => About and scroll down.
Use your email address (or create new one) to receive different information from AT&T.
Unlock 04.12.01 and 04.11.08 BB Using AT&T Contract Unlock
Step 1. Go to AT&T support page, log in and click on Technical support to chat with representative.
Step 2. Tell him that you want to unlock your off contract iPhone and give your iPhone IMEI and email address if he ask.
Step 3. If everything is right representative will give you a number and date of answer where you find out if you successfully unlocked. It may take from an hour to 10 days so just check the email.
As you see it depends on the information you give if you want to use AT&T contract unlock. The AT&T representative can ask you where you bought your iPhone or if your iPhone is still on a AT&T contract and if you have a past-due balance on the AT&T account e.c.
Note: You can use this method if you have AT&T contract or friends with AT&T contracts.
Note: I can't insist that this method works because I didn't test it.
Also if you are already AT&T user and want to unlock iPhone 4 on 04.12.01 or 04.11.08 do the next:
AT&T contract unlock is the best method because you can update your iPhone to any iOS not worrying about baseband updates and losing unlock. Your iPhone will be factory unlocked and you can use all Apple services without worrying about losing your unlock on 04.12.01 and 04.11.08 basebands.
If there are some questions use comment section below and we will response you. And stay tuned with geo-location.site for more updates regarding iPhone 4 04.12.01, 04.11.08 unlock.