How to Boost iPhone Battery Life
I know a lot of people who are carrying their iDevice charger with them to stay always online and be able to play apps / games, take photographs and other things. Sometimes it is necessary to extend battery life on iPhone and we are here to tell you how it is possible to achieve.
While we don't know about battery performance in iOS 7 and how to increase it let's consider some apps that may help you in this.
Have you heard about battery booster app for iPhone? Such programs can be found on iTunes. They do various things that are useful and help to get more battery life on-the-go. Below you'll find a list of handy iOS apps that are must-have for users who need to increase their iPhone battery life.
iPhone Battery Booster App List
We have 5 programs that are designed to improve your experience with the fruit smartphone.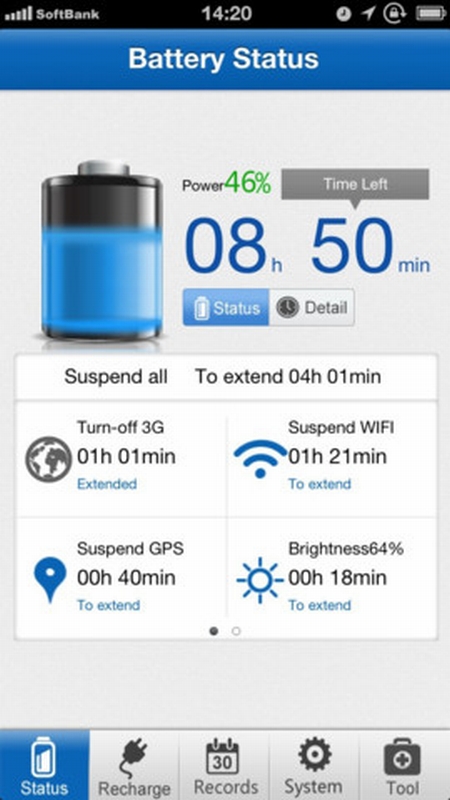 1. Battery Doctor Pro is a free program that can monitor battery usage on your iPad / iPod touch / iPhone. It can easily extend its life by closing the programs you don't use through Task Clear option. It can also show you which of your applications use the most power. Just take a look at the Usage list to learn more. The app has different recommendations and is just a great utility to download on your smartphone.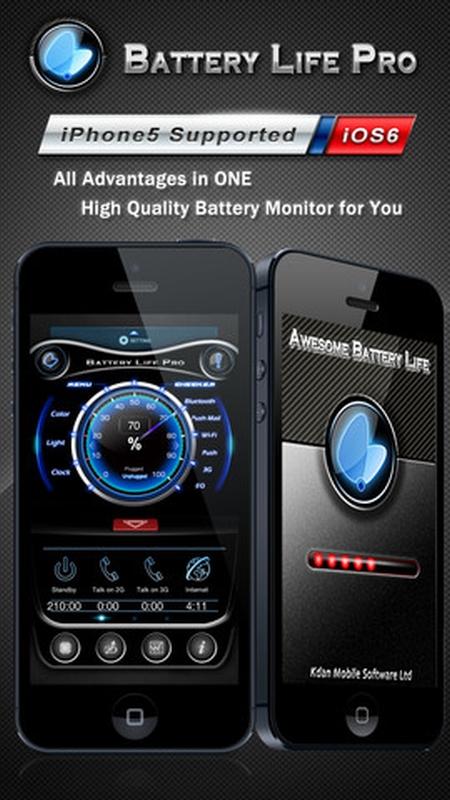 2. Battery Life Pro All in 1 is available for free on iTunes. This iOS program has different features that can extend your battery. It monitors and maintains the battery status and gives this information to users and helps to avoid overcharging. The application looks elegant and a lot of iPhone owners find it incredible.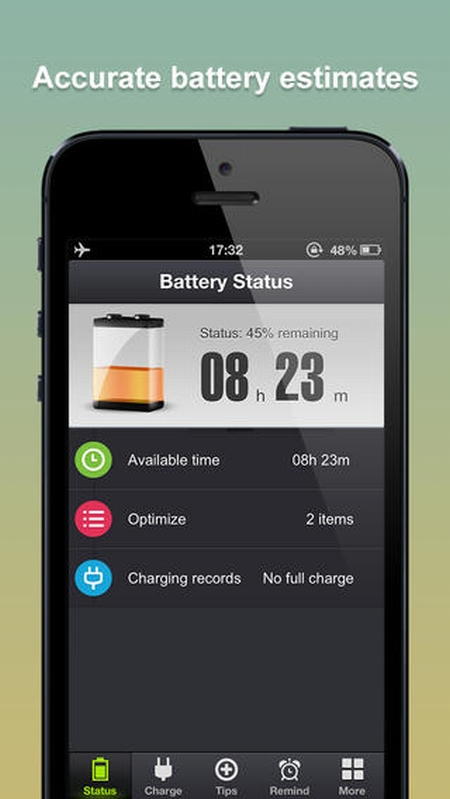 3. Battery Saver is a free iOS application that can clear up your memory. It knows everything about your battery and can tell you how to save the gadget's power by disabling different options. It can also explain when it's better for you to start / end charging cycles.
Also there are other methods to boost battery life of your device.
We hope that our battery booster app iPhone selection was useful to you. There are other great tricks that can extend the life of your battery. For example, you can turn off Bluetooth and Wi-Fi, lower volume, switch off key tones or reduce screen brightness, etc.